MAP
is a creative
consultancy specialising
in strategy-led
industrial design
---
Fortnum & Mason
Hamperling
Reinventing the picnic hamper
2013
Collaborating with Fortnum & Mason and Wolff Olins, we created the Hamperling. This quirky and innovative take on the traditional hamper was successfully designed to boost summer sales for Fortnum & Mason at events such as the Serpentine Pavilion cafe. A smaller Hamperling is also being used at the new St Pancras station Tea Salon.
We created a distinctive cardboard wrap containing simple re-usable stacking trays to carry drinks, lunch or afternoon tea for one or two. The large Hamperling also includes metal cutlery and a bespoke waterproof table cloth.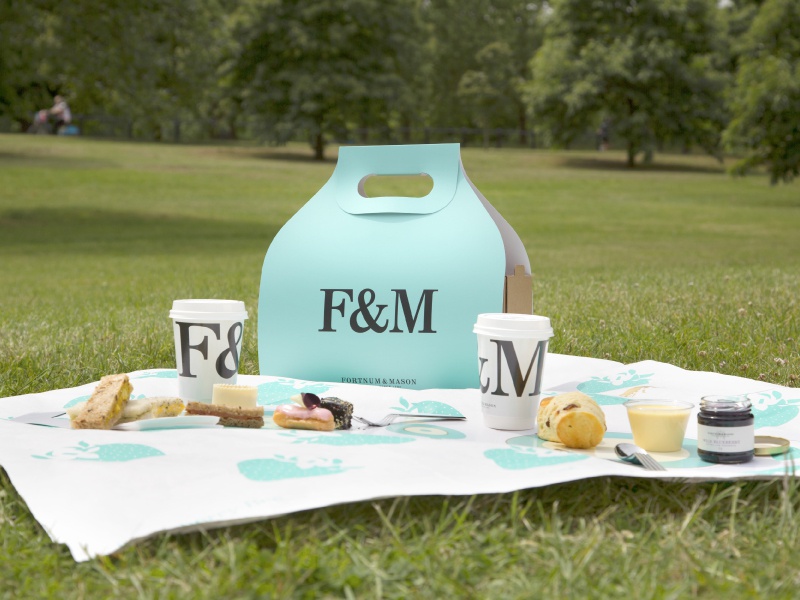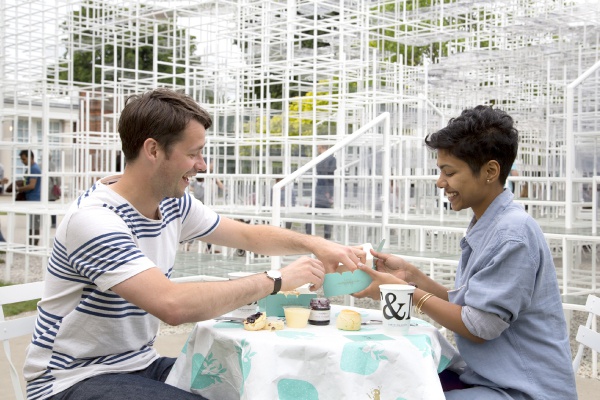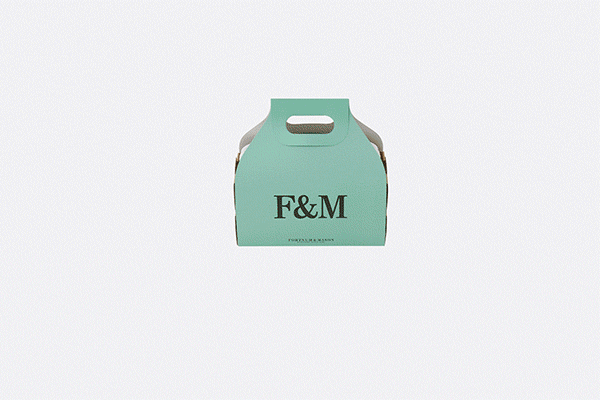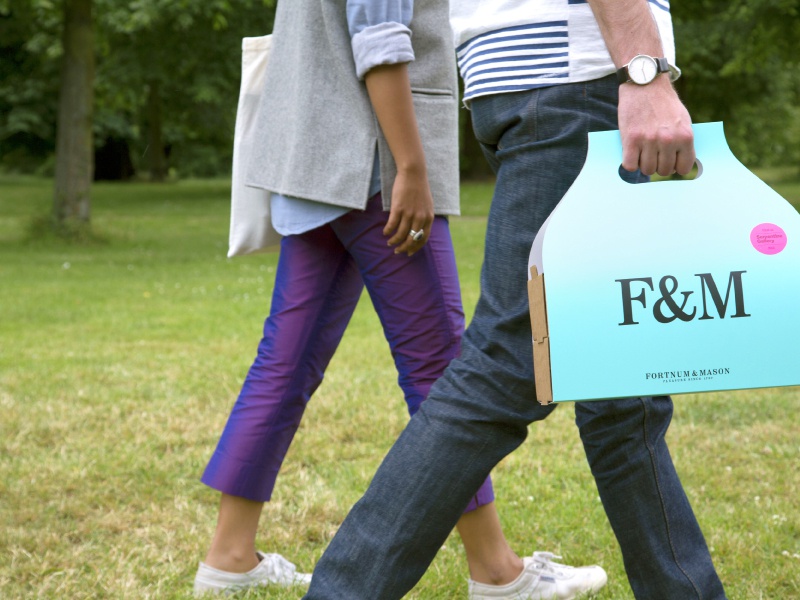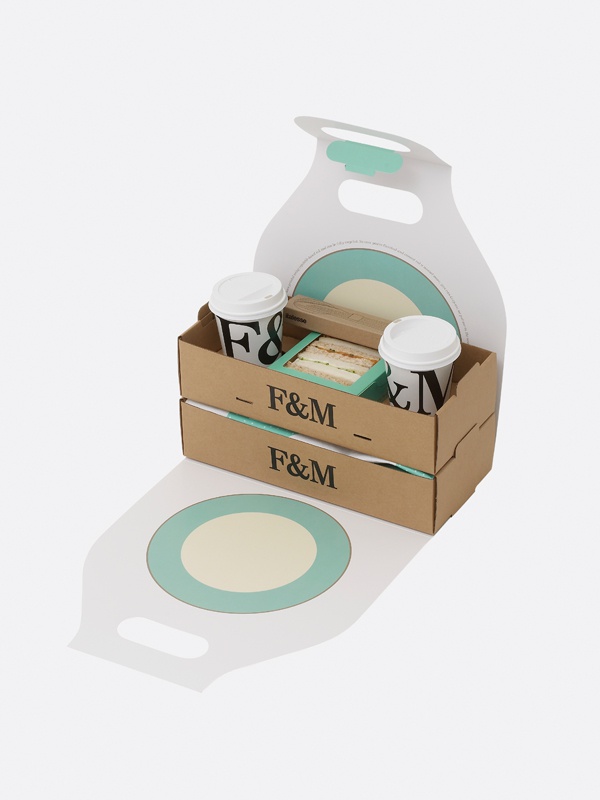 STARPACK GOLD AWARD WINNER
---
Google
Chrome Weblab
Bringing internet technologies to life
2012
We designed the industrial design look and feel of all the interactive experiments in Chrome Web Lab, a unique year-long exhibition that existed simultaneously online and at the Science Museum, London. Web Lab gave over 570,000 visitors the opportunity to learn how the web works through playing with physical experiments demonstrating its key principles.
This ground breaking project was a multi-agency collaboration with our friends at Google Creative Lab, Tellart, Universal Design Studio, B-reel and Bibliothèque.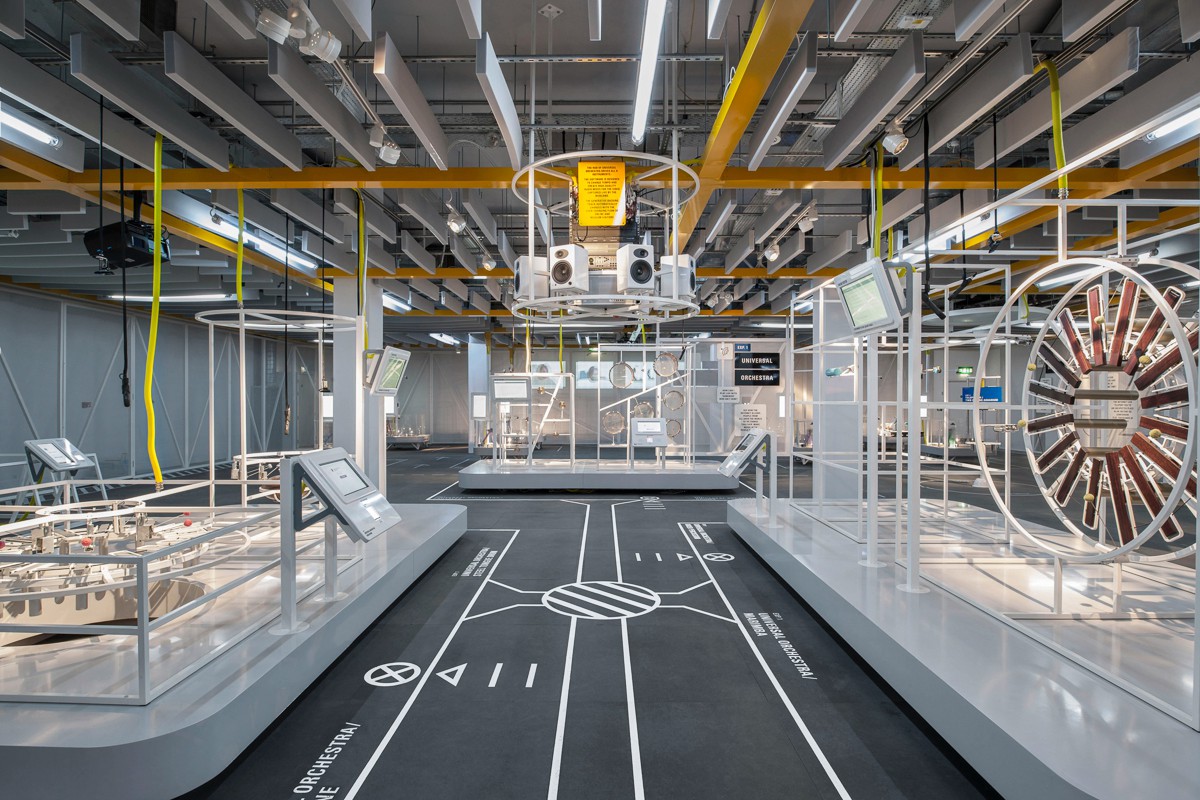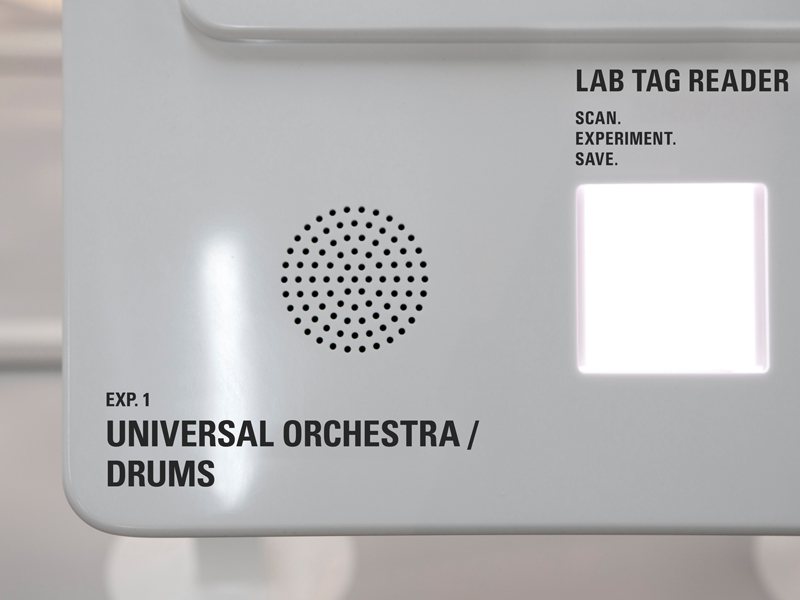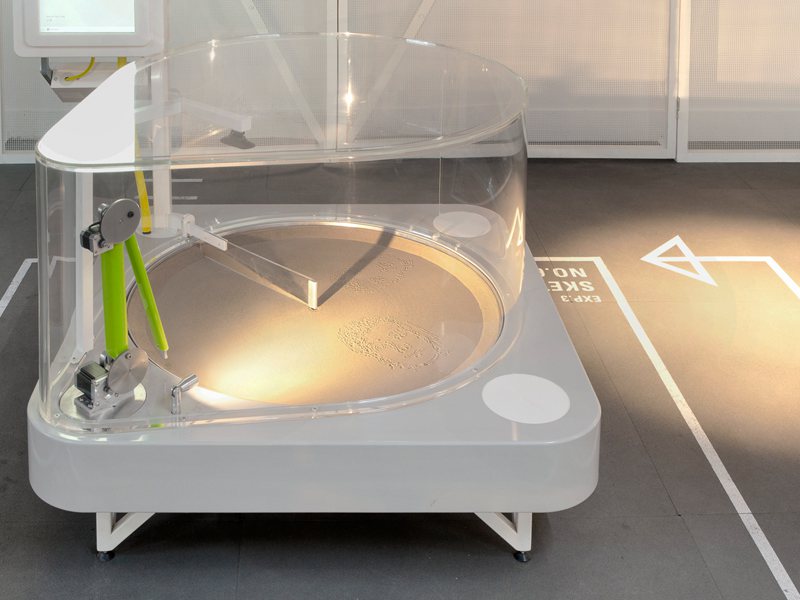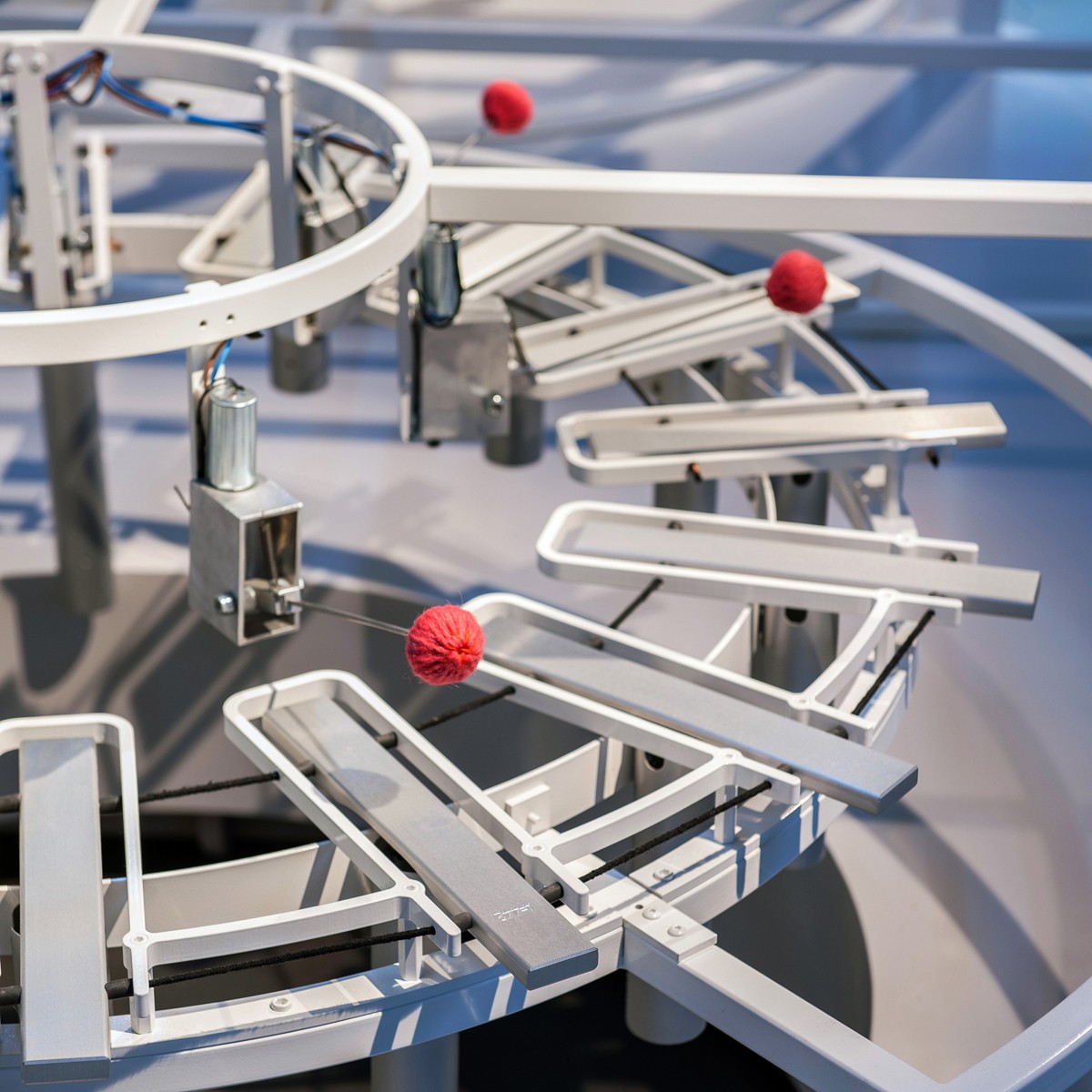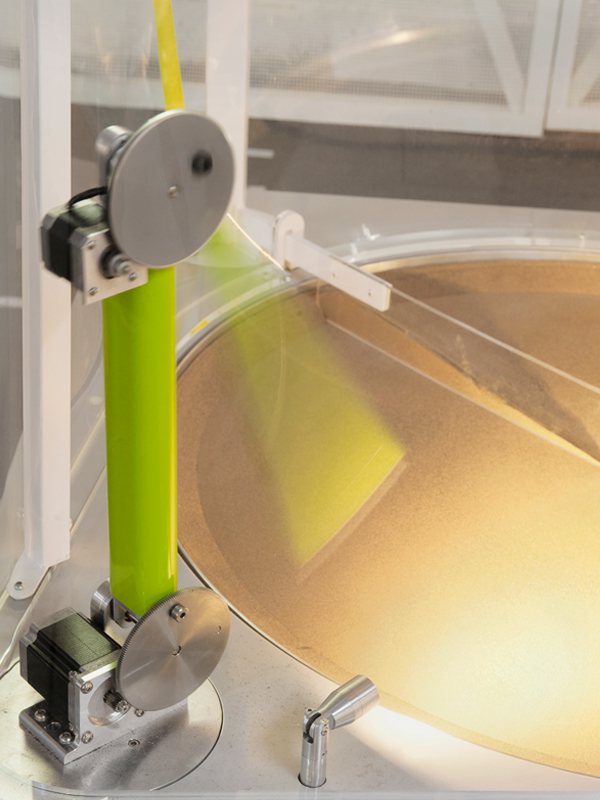 6.7 MILLION
ONLINE VISITORS
FROM
196 COUNTRIES
---
Hackaball
Connected Toy
Turning programming into play
2015
We worked with Made by Many on Hackaball, a smart and expressive ball. It's aimed at 6-10 year olds who can program it using a companion iPad app, invent whatever games they can imagine and upload them wirelessly to the ball to play with. The ball can sense motions like being dropped, bounced, kicked, shaken or left perfectly still.
Children get to hack the ball on a free iPad app that lets them program different colourful lighting effects, sound effects or the rumble pattern of the vibration motor - seeing their creativity come to life instantly. Our challenge was to design a form that was not only robust, flexible and accessible but also tactile and beautiful. Hackaball introduces children to technology in a way that stimulates their creativity and encourages physical play. Kickstarter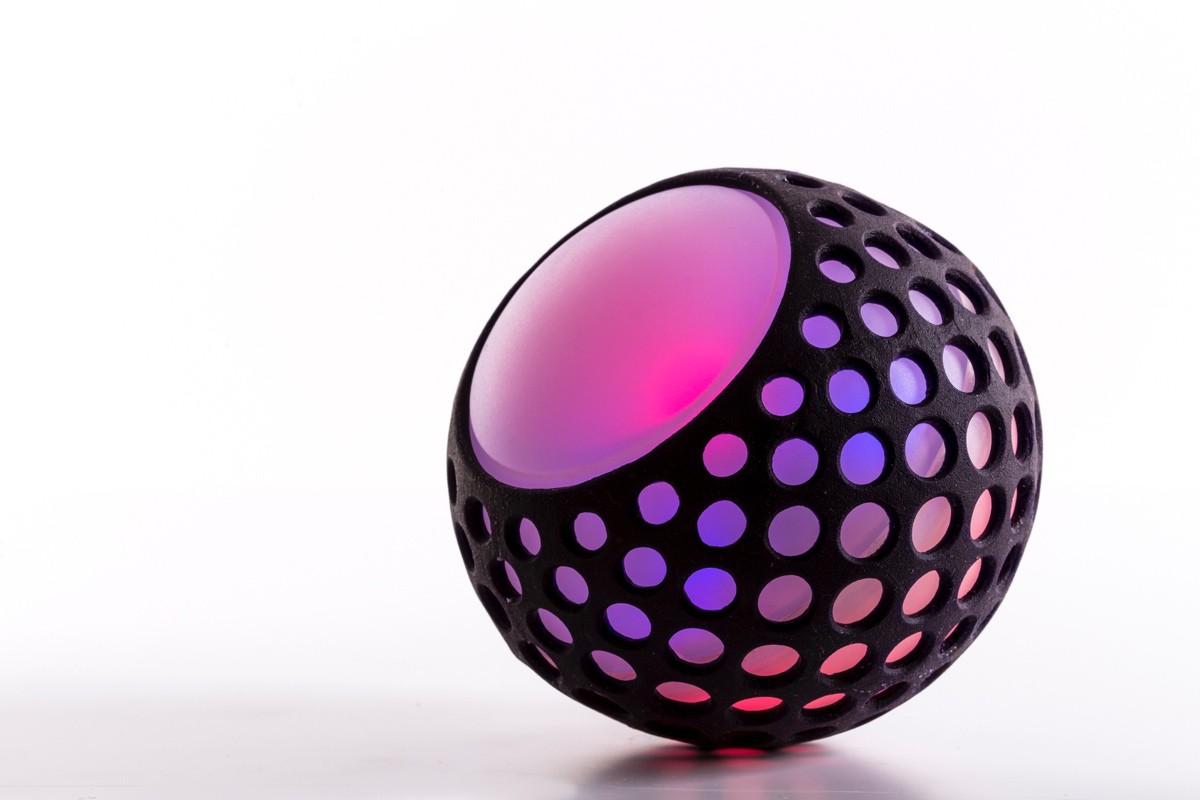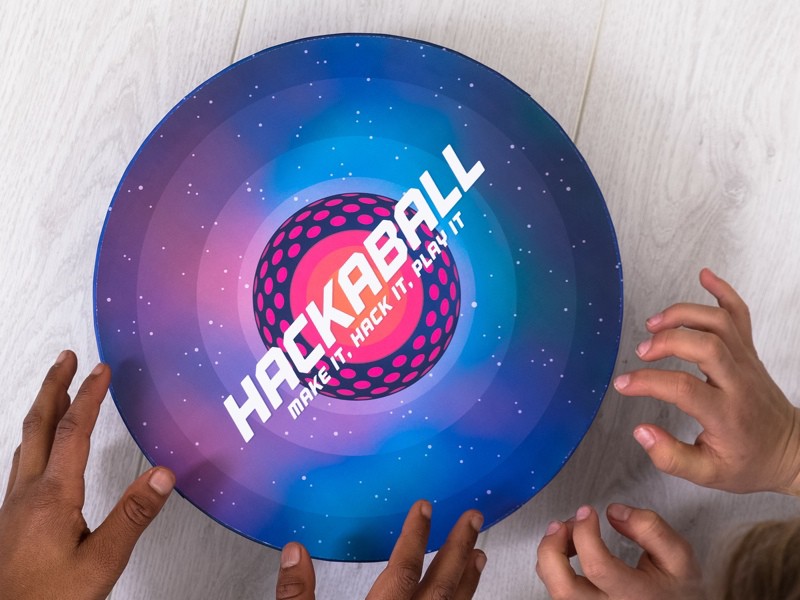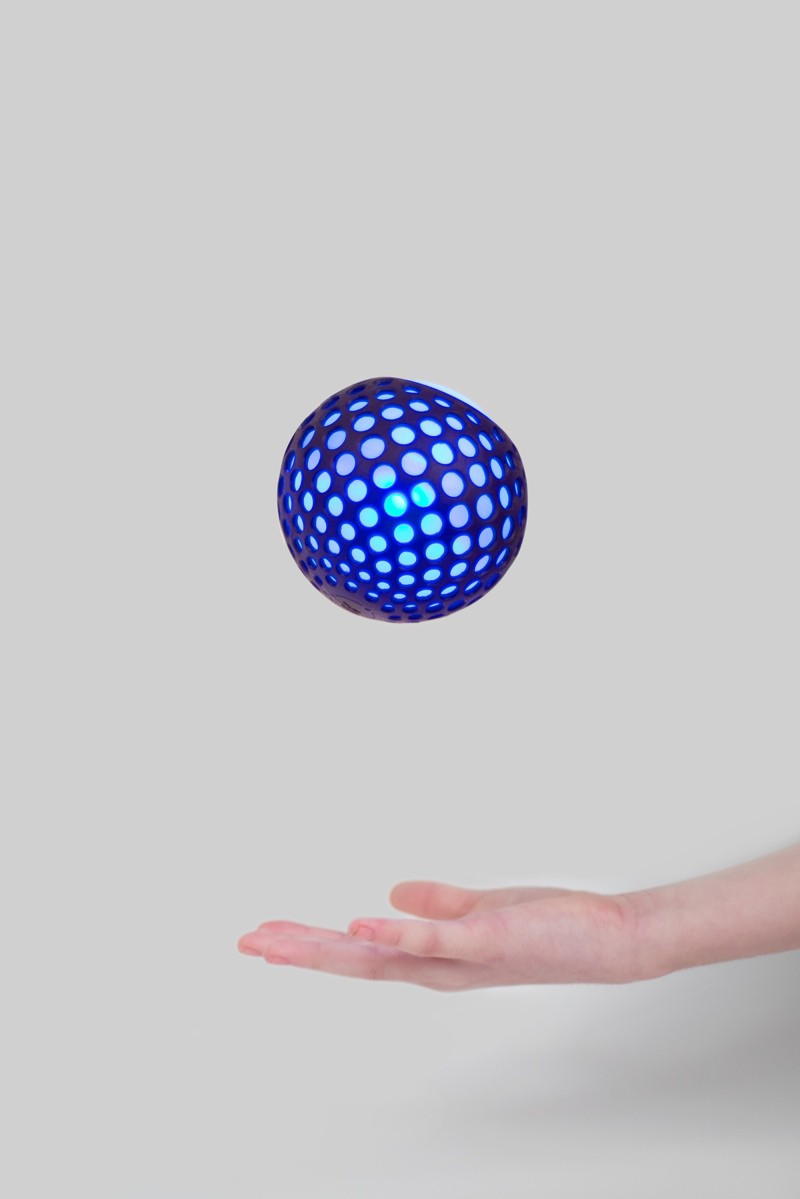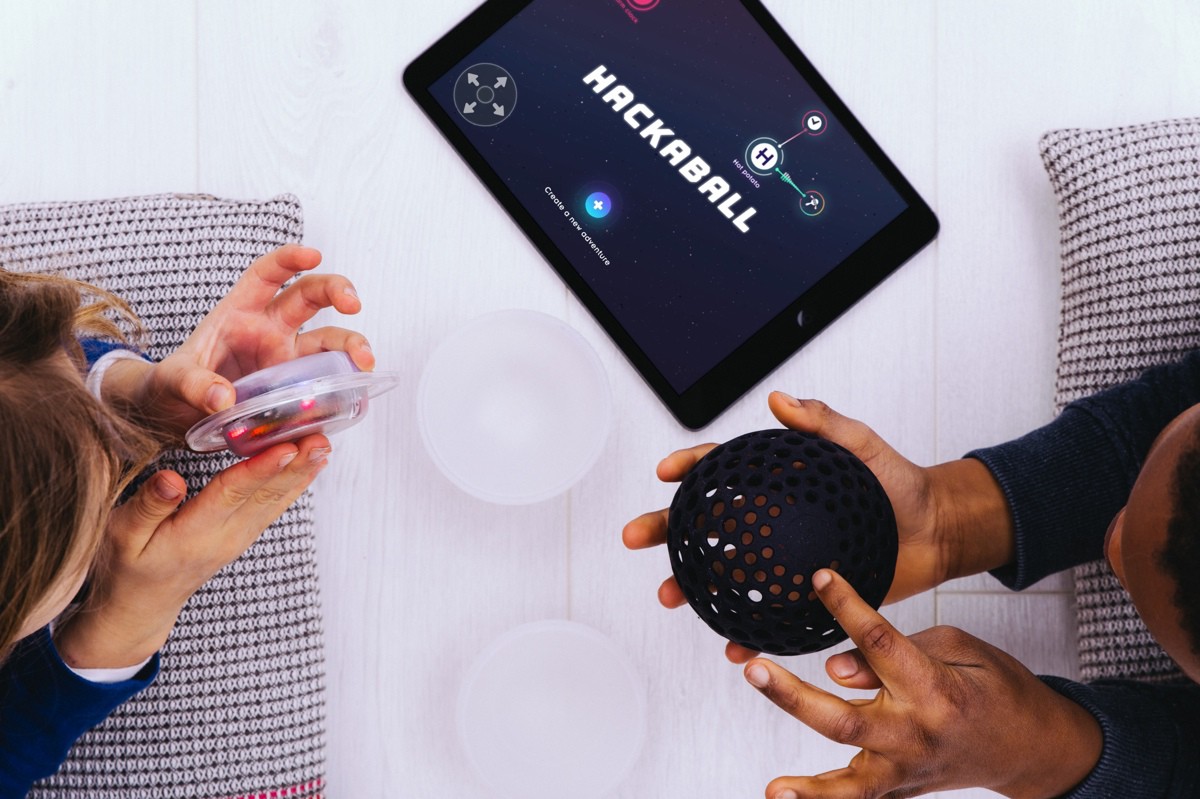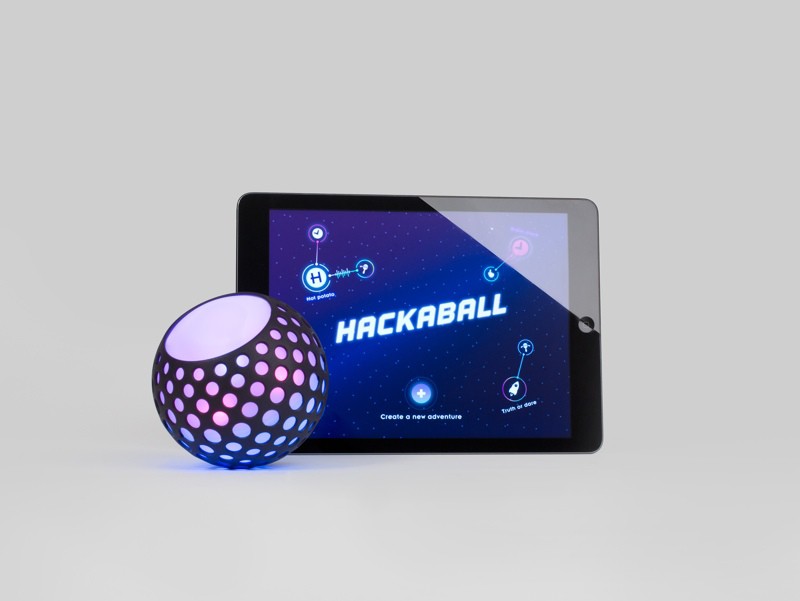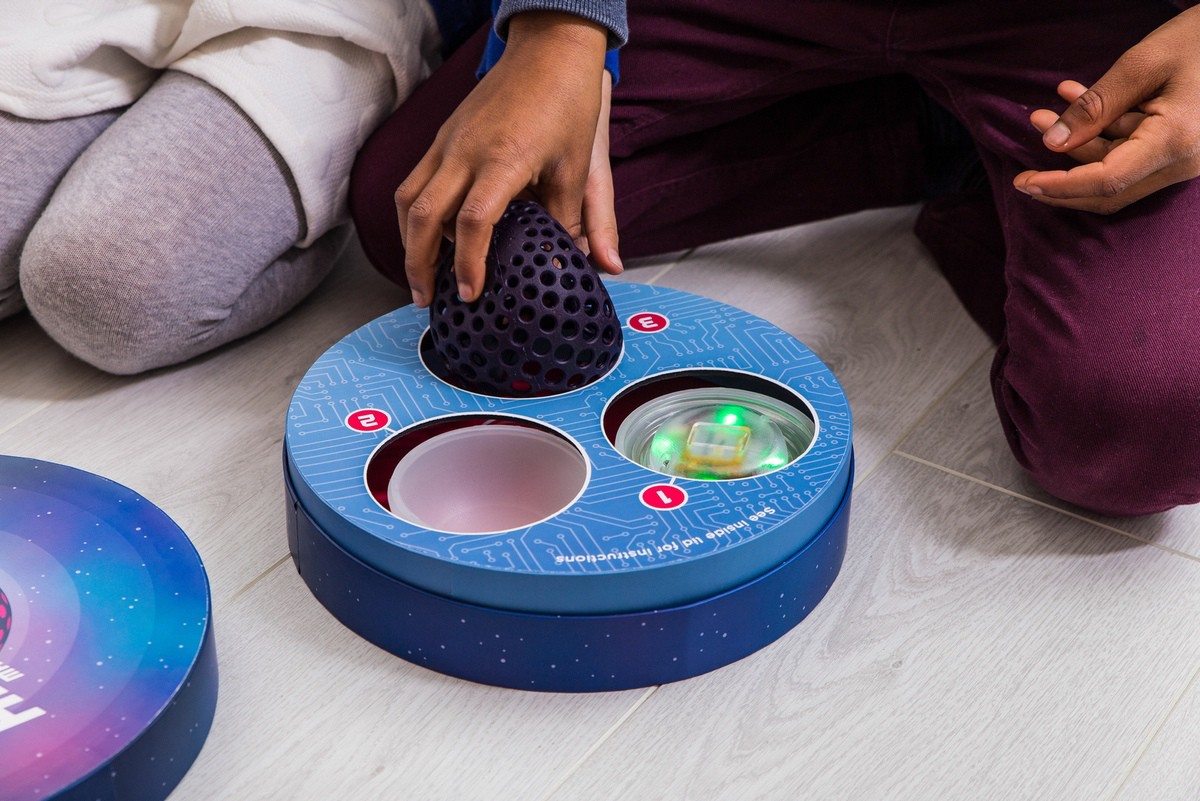 ---
Kano
Computer
Kit
A computer you can build yourself
2013
We worked with London Tech City company Kano to design a hands-on computer and coding kit that you can make yourself. Our approach was to make the product intuitive and accessible for children, as well as being small enough to post through a letter box.
We developed the kit as a complete experience, with customised components, and packaging designed to be kept for storage. We designed a unique wireless keyboard with built-in touchpad and colour-coded mouse buttons making it easier for children to use.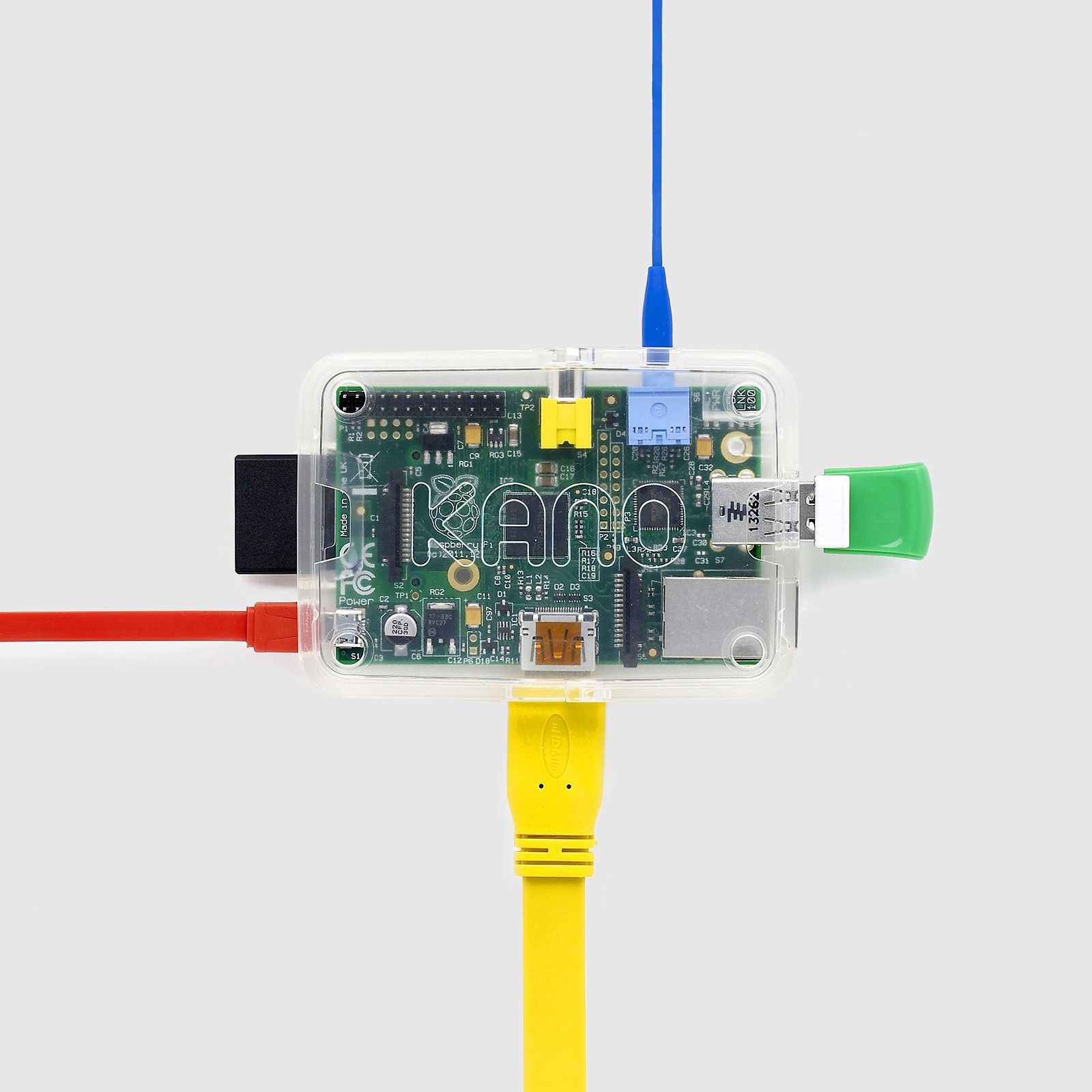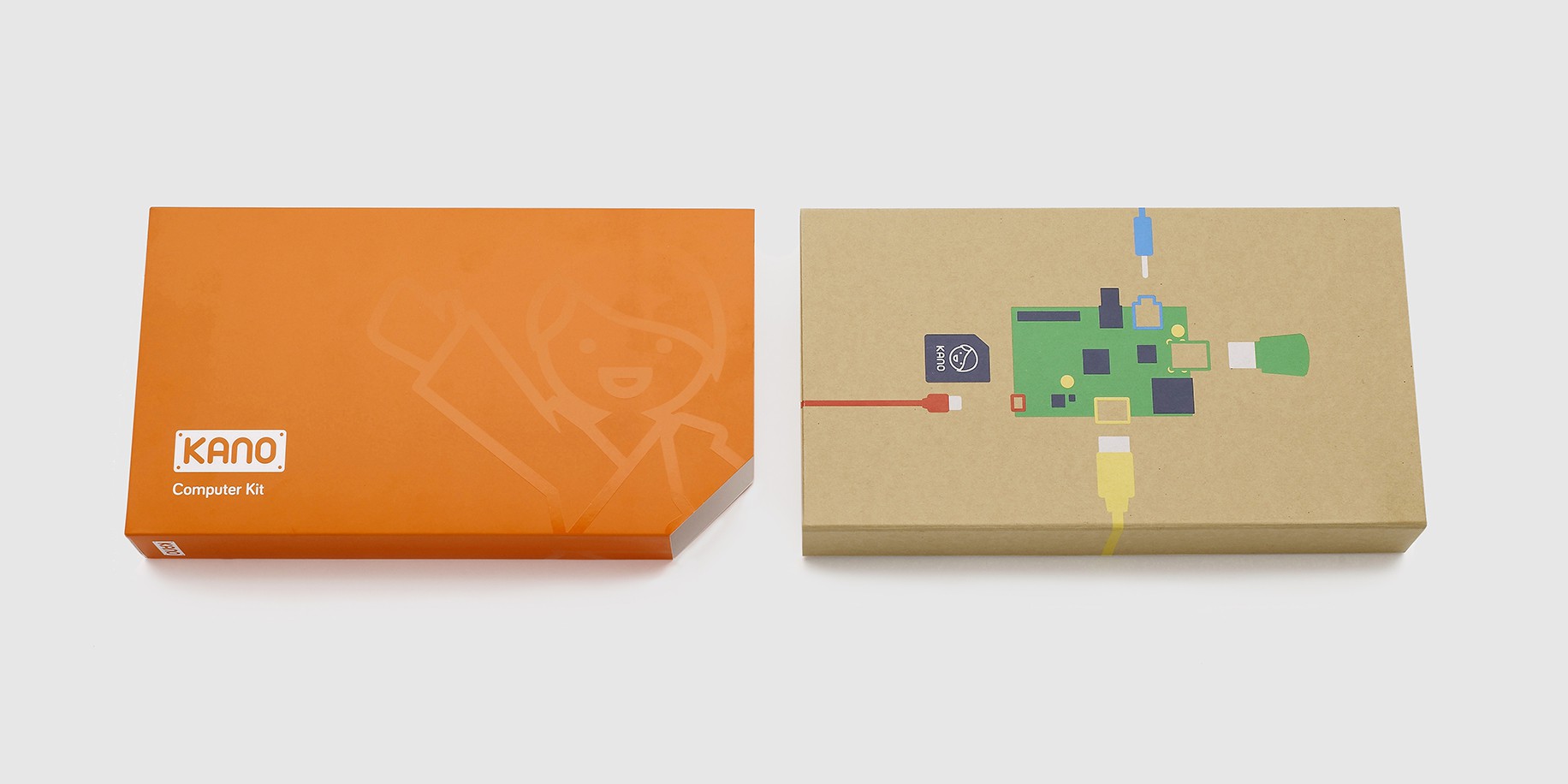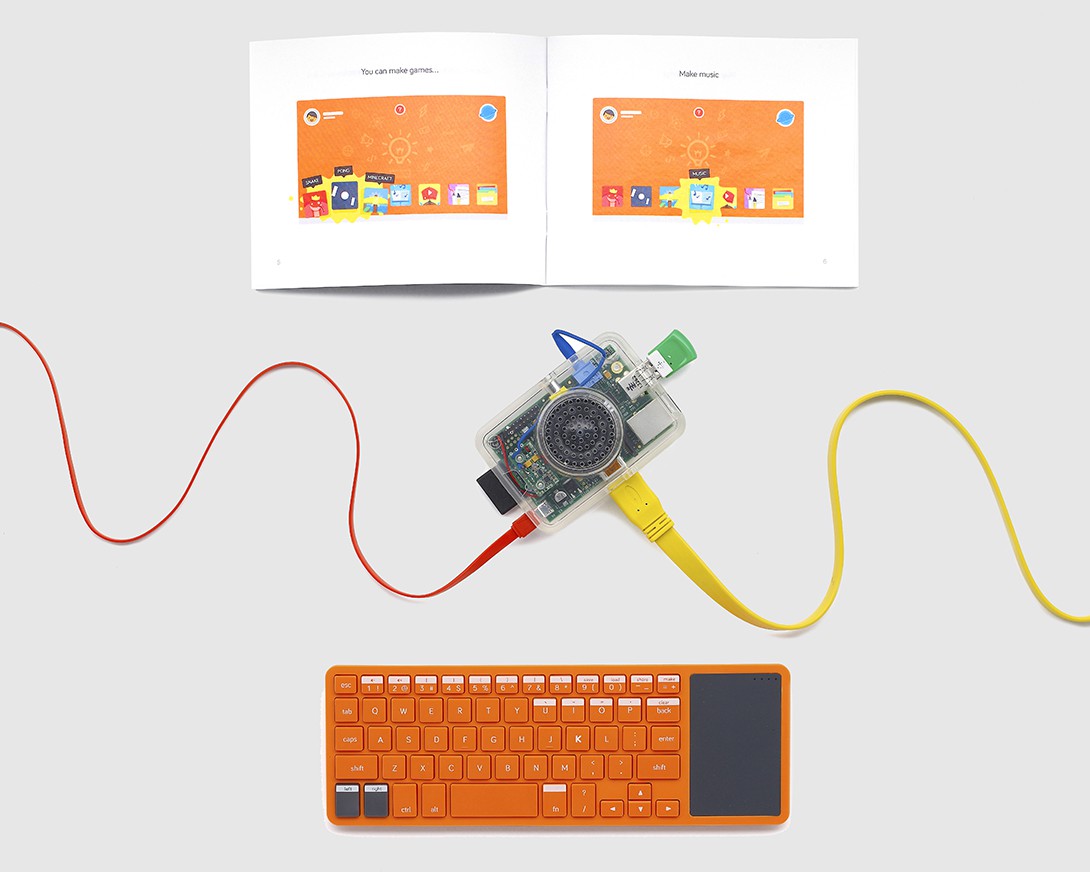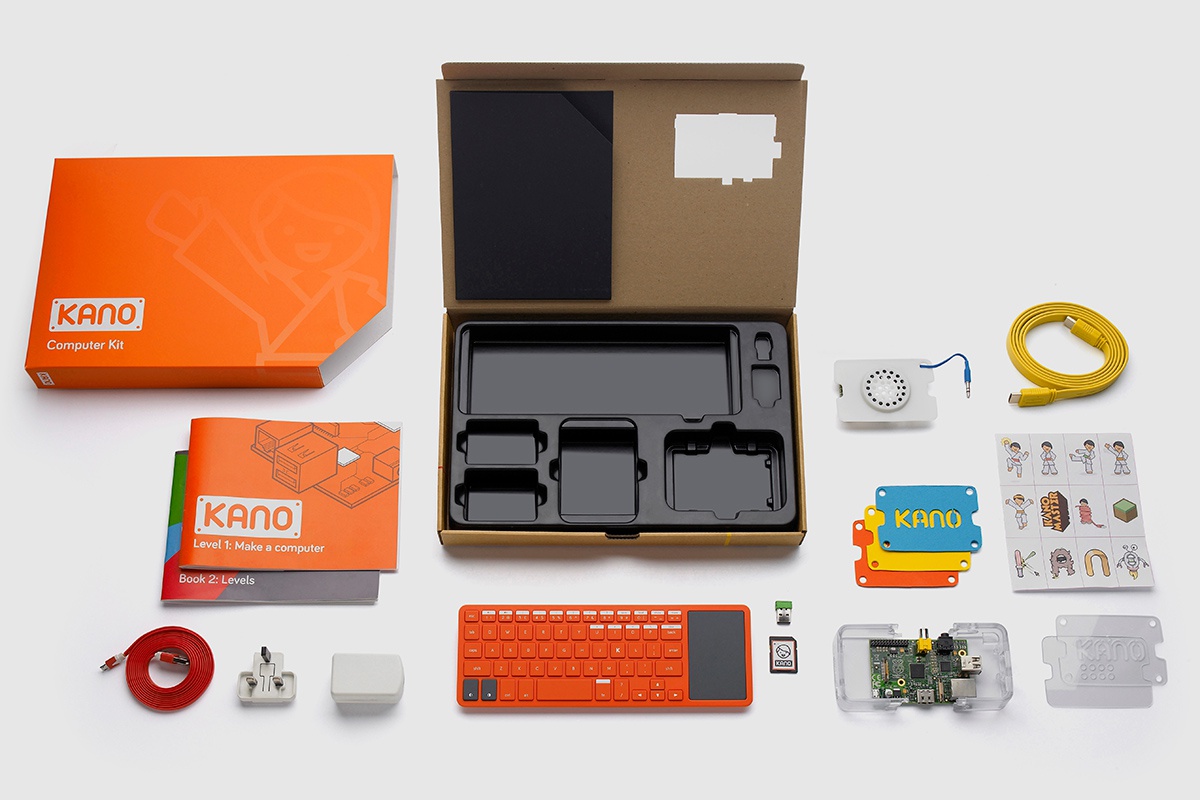 PRODUCT DESIGN
CANNES LIONS 2014 WINNER
---
About
Who we are
MAP is a creative consultancy that specialises in strategy-led industrial design.
MAP was founded in London in 2012 to give clients a more intelligent, end to end approach to industrial design. Our growing team is a multi-disciplinary mix of experienced industrial designers, strategists and innovation experts.
We are part of a family of world-class design companies, alongside Barber & Osgerby and Universal Design Studio. We have a unique combination of design disciplines brought together by a common approach: a love of craft and of detail, materiality and innovative design thinking.
MAP's founders are Edward Barber, Jay Osgerby, Design Director Jon Marshall and Commercial Director Laura Liram.
What we do
We create new experiences, services and products for some of the most innovative and best-loved companies in the world, as well as the most ambitious start ups.
Using a process we call "Informed Creativity", we use research and strategy to inform highly innovative and engaging design for future-thinking clients. We use designer-led research into consumer insights, ethnography and trends to produce compelling design strategy. We create beautiful industrial design that is inventive and relevant.
Our groundbreaking work spans design research, strategy, ideation, design development, prototyping, production management, brand and product launch support.
Contact
37-42 Charlotte Road London EC2A 3PG
mail@mapprojectoffice.com
+44 (0) 20 3376 5931

New business: Natalie Allsopp natalie@mapprojectoffice.com
Press: Lucy Hopkins lucy@mapprojectoffice.com

Twitter: @mapprojecto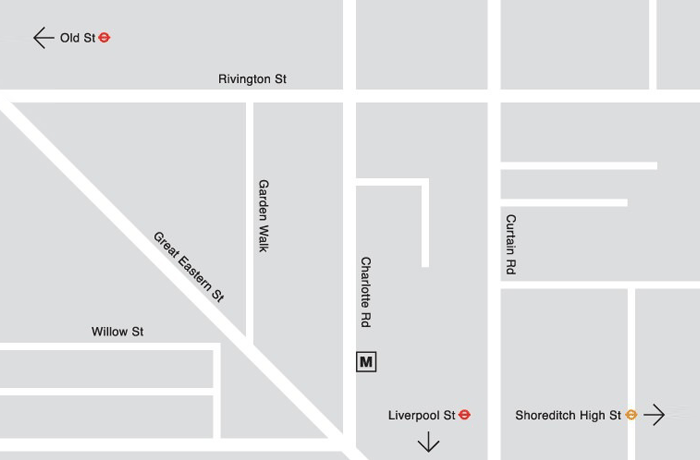 ---
Sabi
Space Bathroom Range
Easy-to-install bathroom range
2014
We were approached by Sabi to find product opportunities that would extend their brand into home accessories. Through research we identified the problems that users commonly faced, particularly in rented accommodation, and how better design could meet their needs.
Sabi Space is a family of bathroom products that could be installed by anyone, on any wall surface. The core product is a universal peg, which attaches to any surface with high strength 3M adhesive. A range of 11 accessories including, mirrors, shelves, shower caddy, toiler roll holder, hanging rail, towel rail and coat hanger can all be mounted from the universal peg.
EDITOR'S CHOICE AWARD WINNER AT ICFF 2014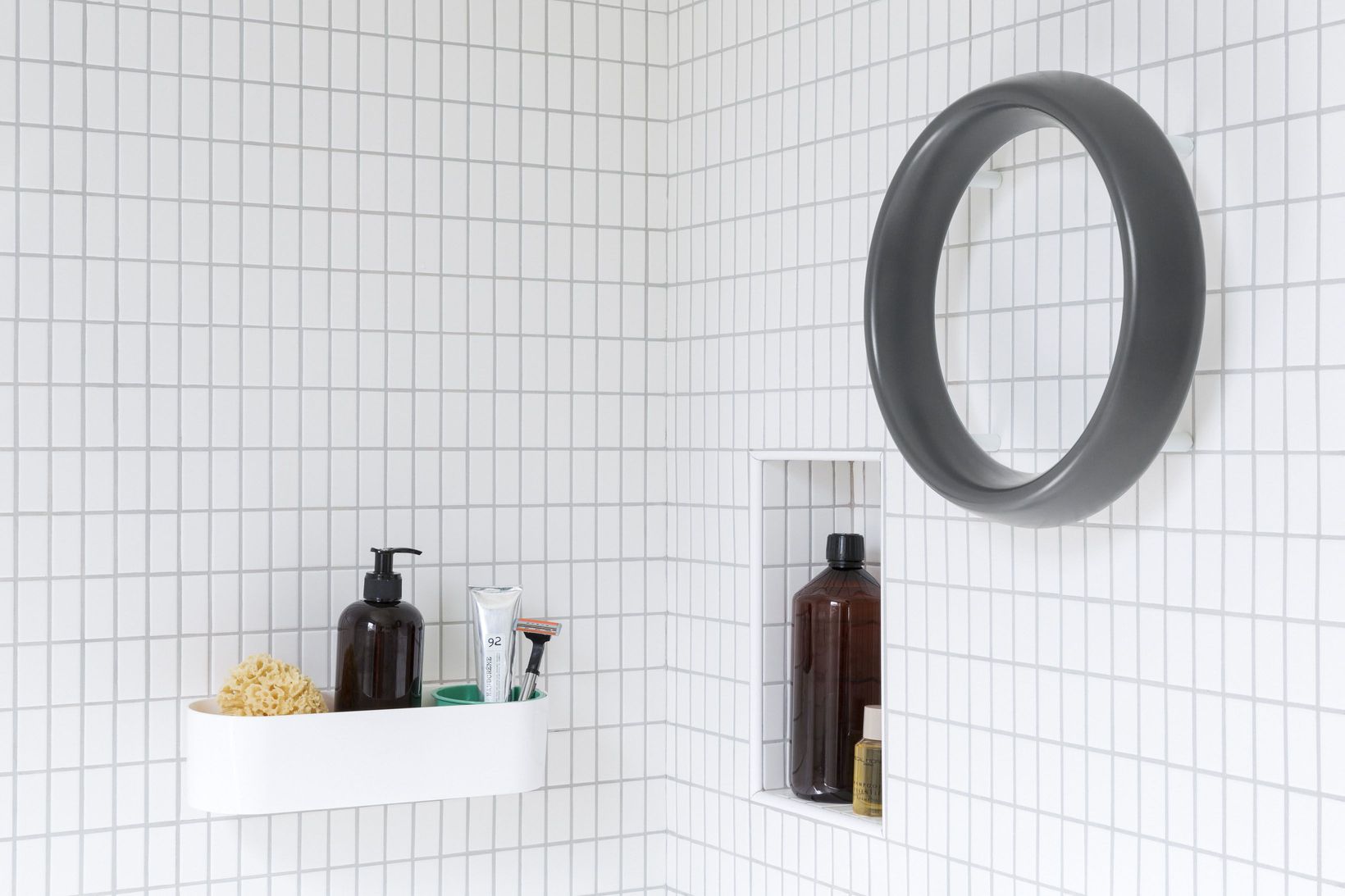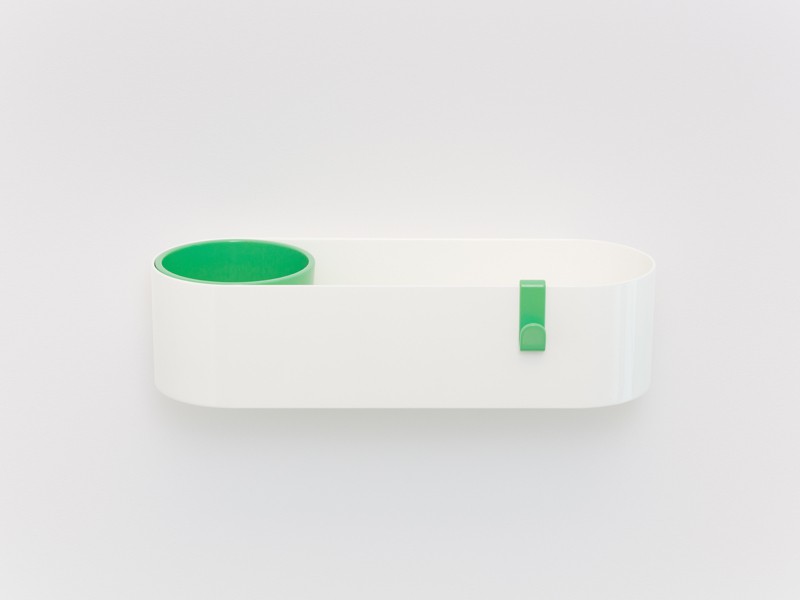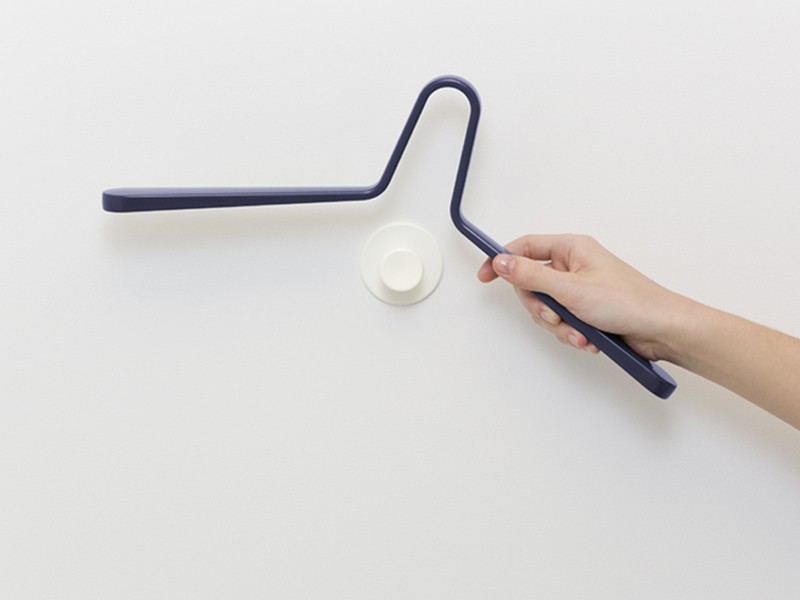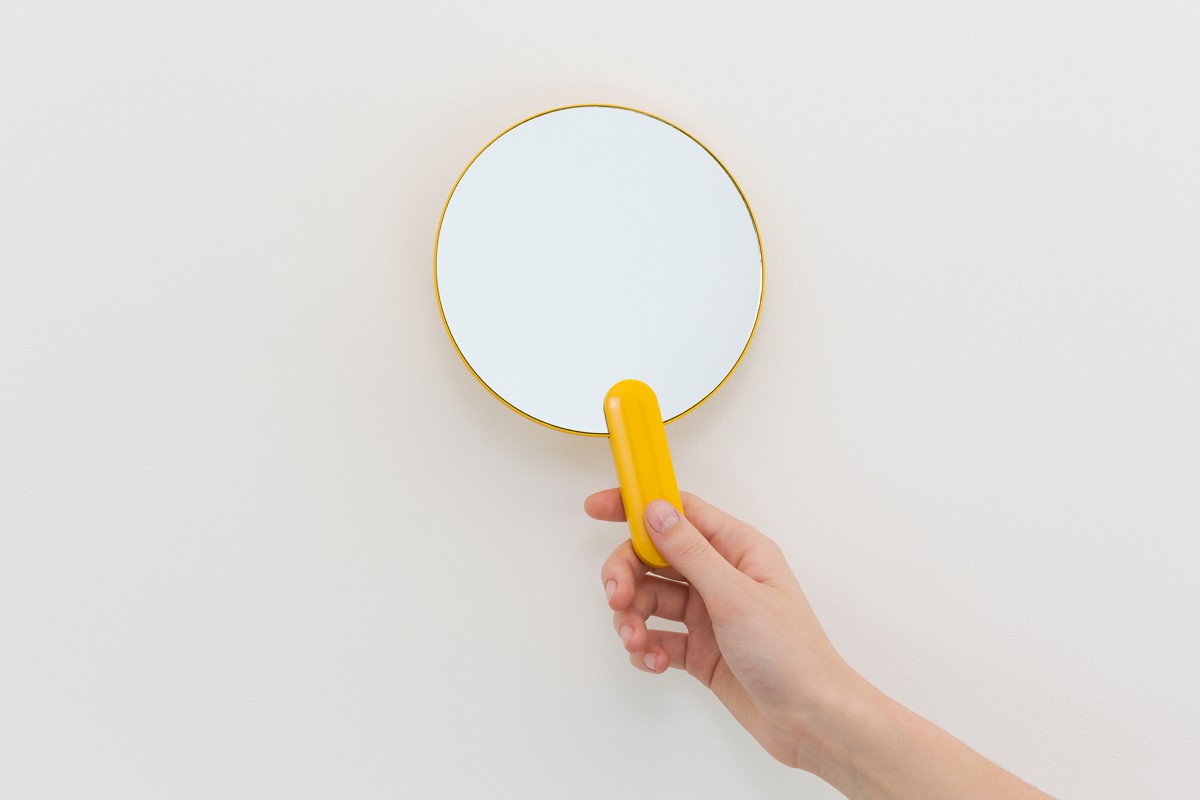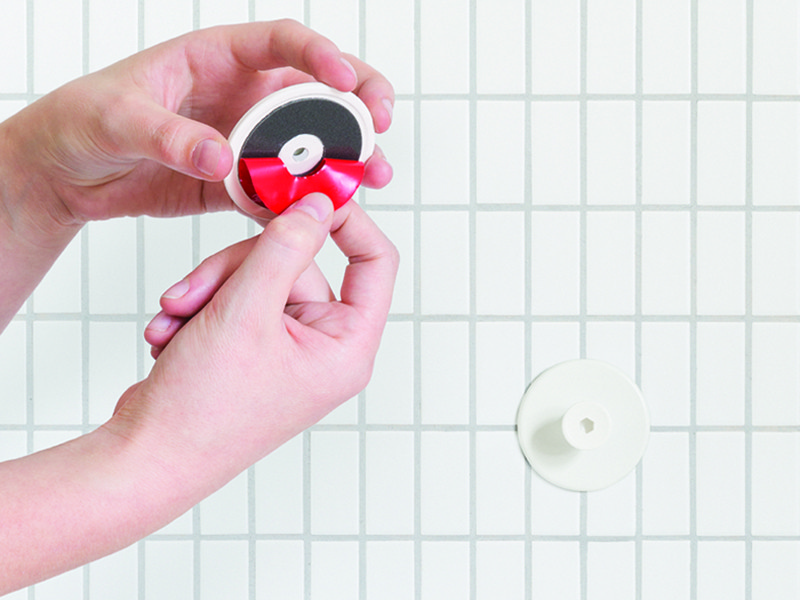 ---
Science Museum
Fundraiser Desk
Raising visitor donations
2012
We used design thinking to recreate the entrance environment for visitors at the London Science Museum, and to encourage higher donations. We analysed the flow of visitors on arrival, and observed that visitors simply walked past existing donation boxes.
We created two pieces of bespoke furniture. A transversal reception desk funnels visitor flow, allowing staff to greet visitors and take donations. A second circular desk provides information. The new design immediately increased donations and guidebook sales year-on-year.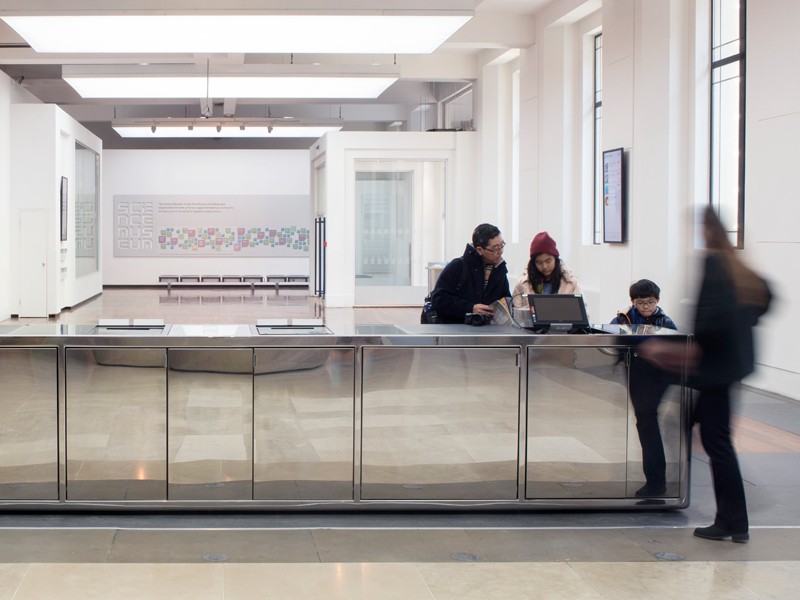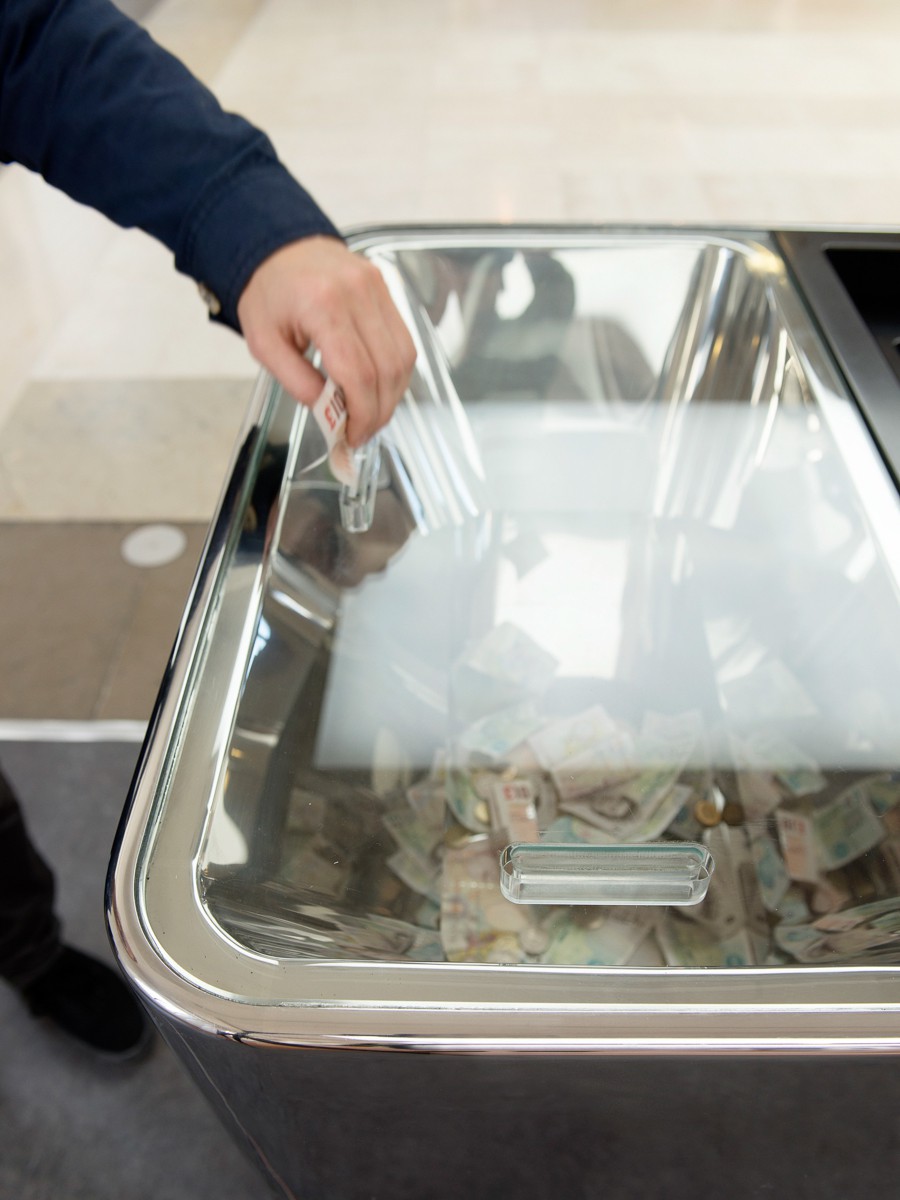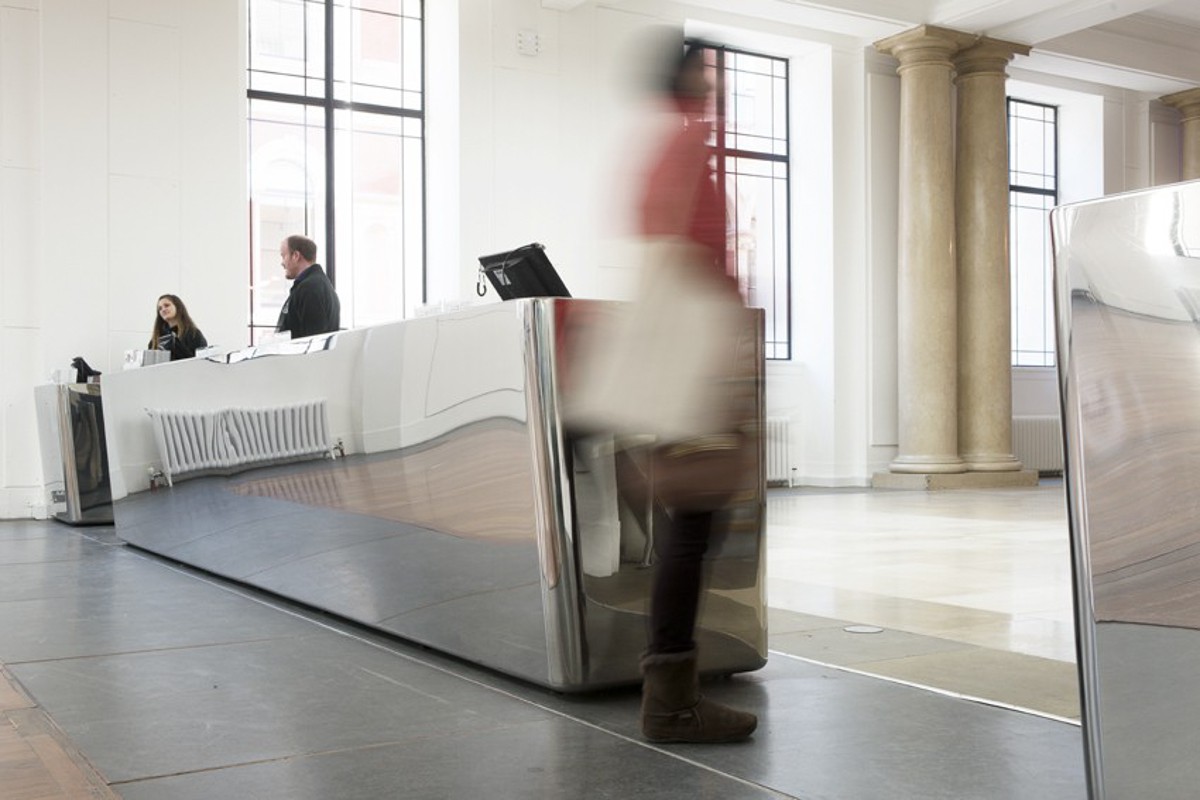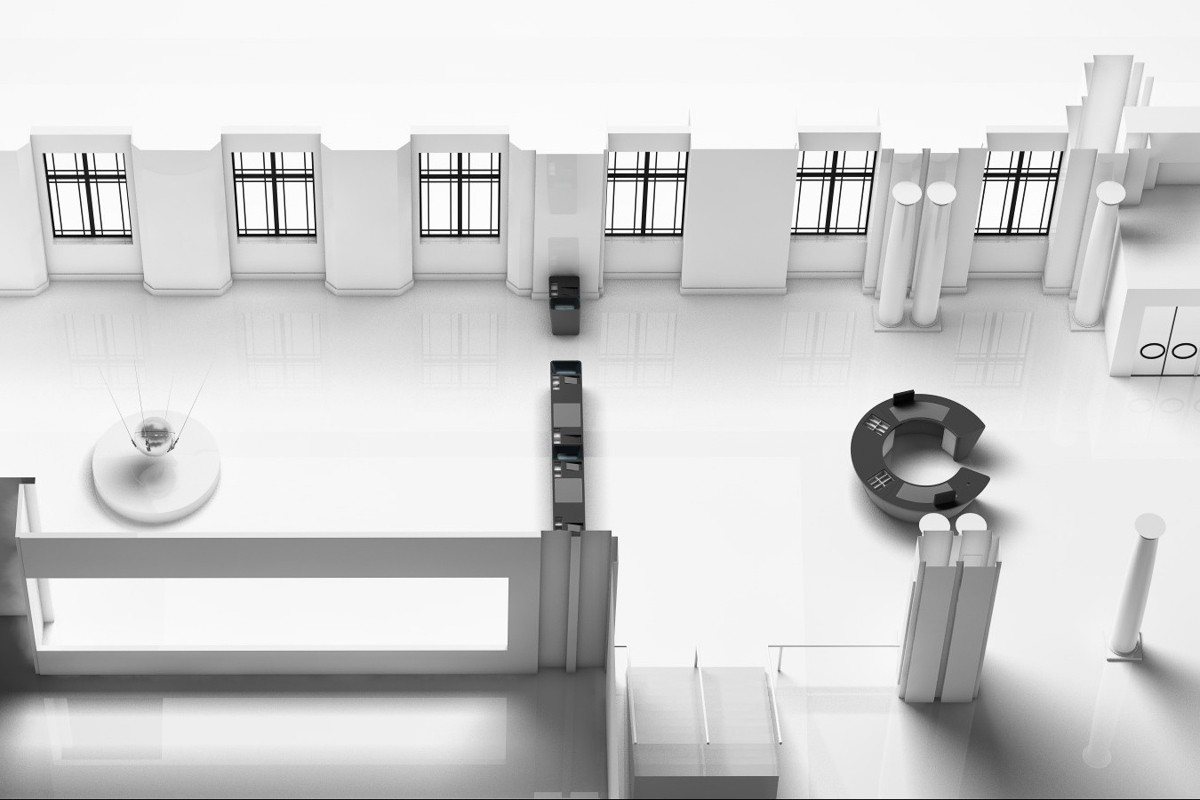 WINNER GOLD
DESIGN
EFFECTIVENESS
AWARDS
---
Virgin Atlantic
Economy
Making the meal service greener
2011
We collaborated with the Virgin Atlantic Design team to create a new Economy meal service. Our research-based approach improved the passenger experience, saved space and weight, and reduced emissions.
We reduced the tray size by a third, introduced a non-slip tray surface that keeps items in place and negates the need for a paper liner. We designed bespoke crockery and cutlery and a new drinking glass.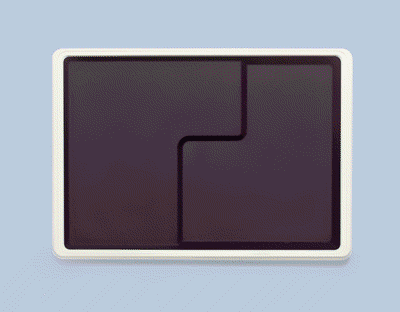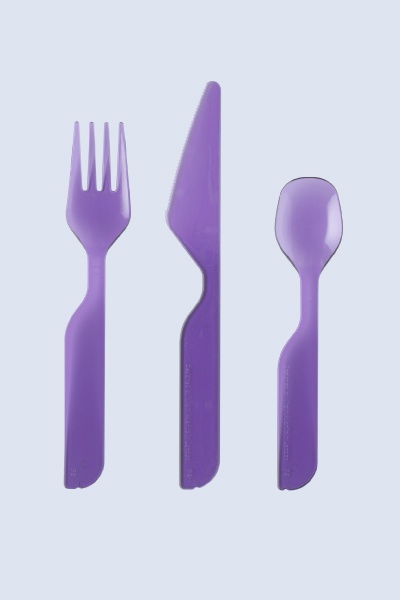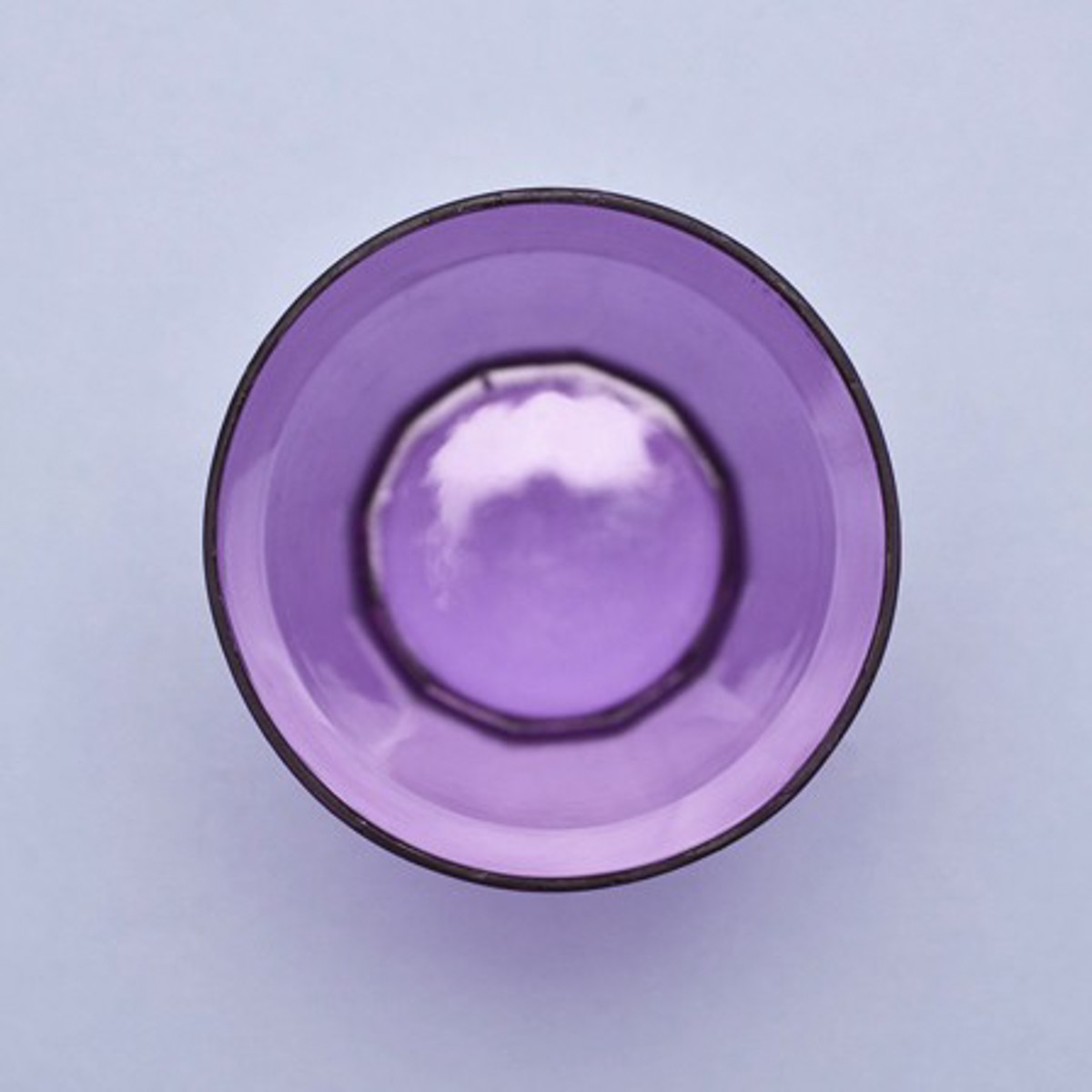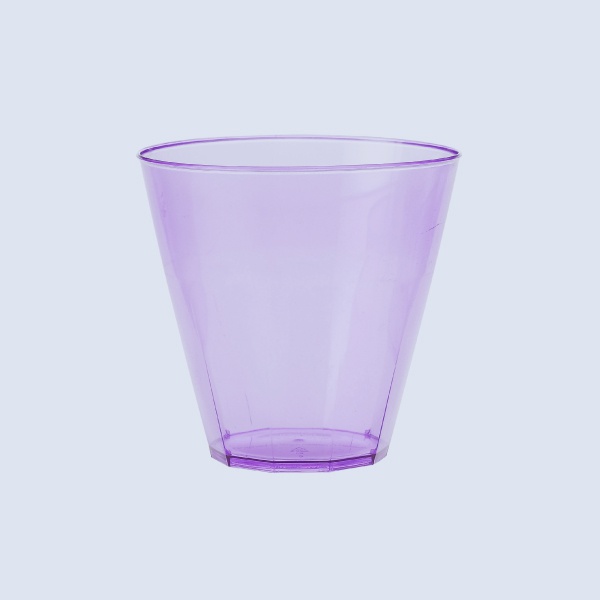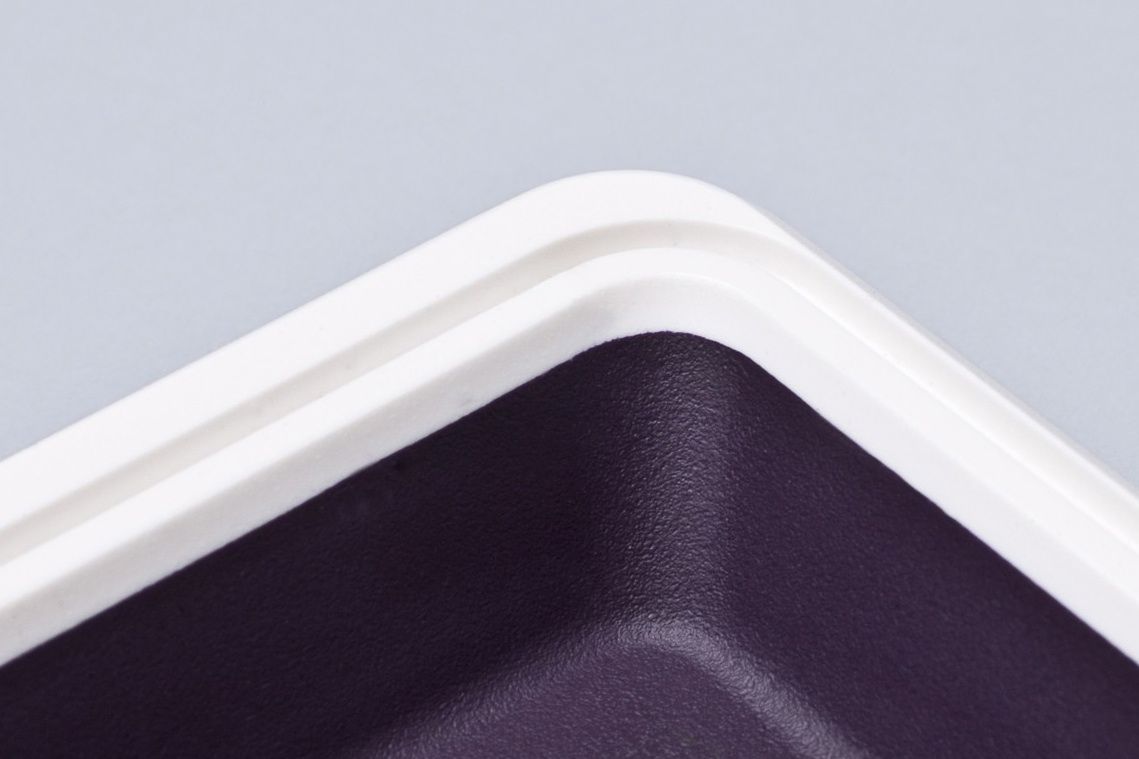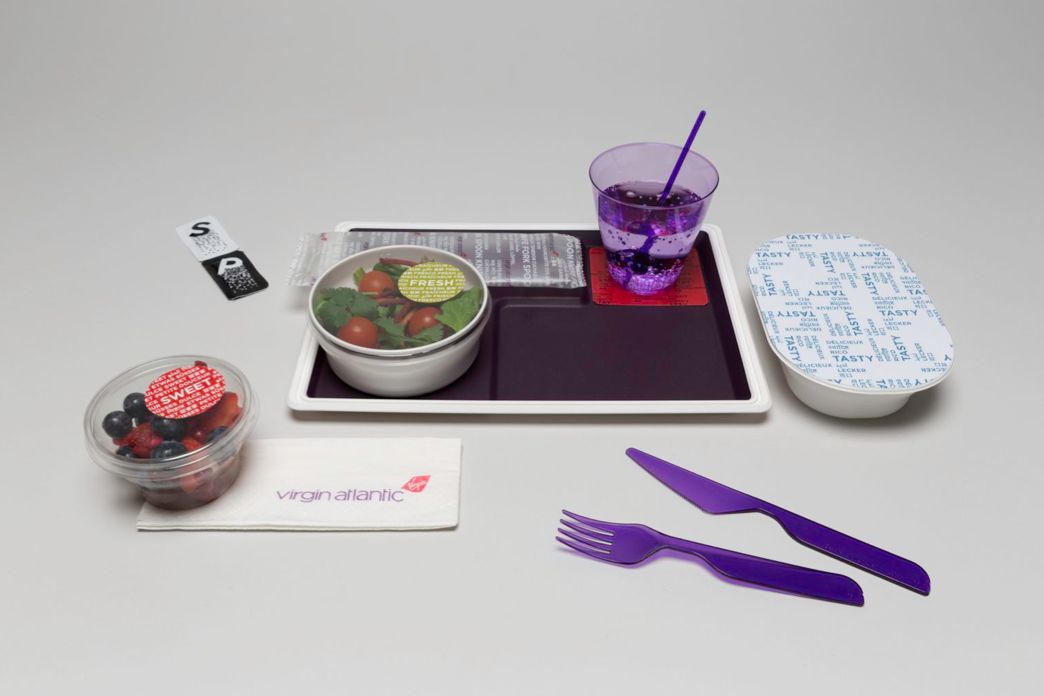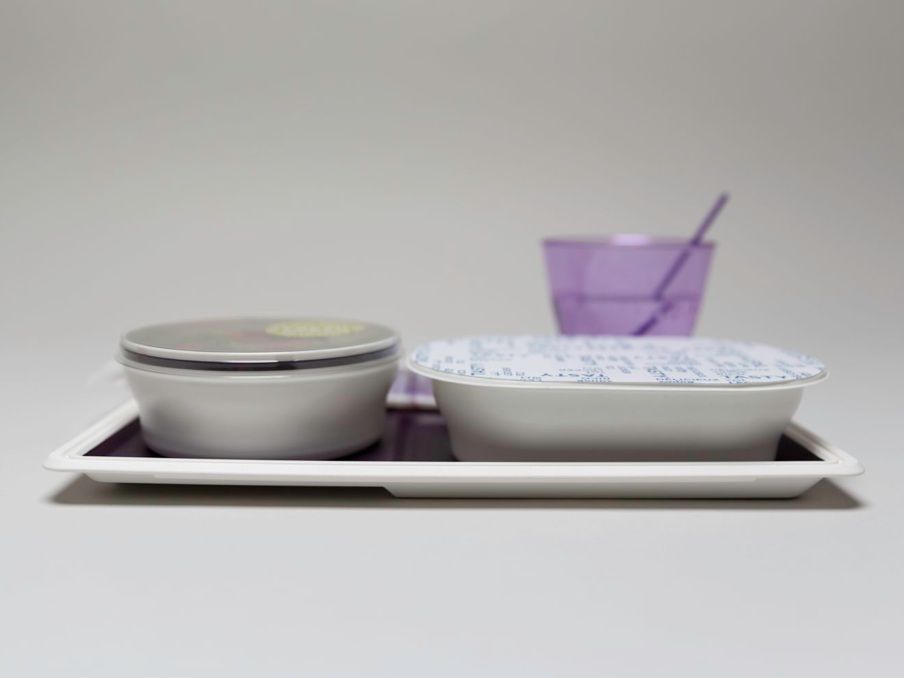 46% GREENER OVER ITS LIFECYCLE
WEIGHT SAVING
OF 129KG
PER AIRCRAFT
---
Virgin Atlantic
Upper Class
A quintessentially British dining experience
2011
We worked with the Virgin Atlantic Design team to add some British-themed luxury to the Upper Class meal service. Our design strategy was to improve the serving process for crew and passengers, and to design products that reinforced the Virgin brand.
We designed a new tea and coffee pot, focusing on ergonomics: a stable grip, smooth pouring action and a lid that identifies the contents. We created a bespoke cake stand to serve traditional English afternoon tea for each passenger. The cake stand can be quickly assembled, and stored away easily.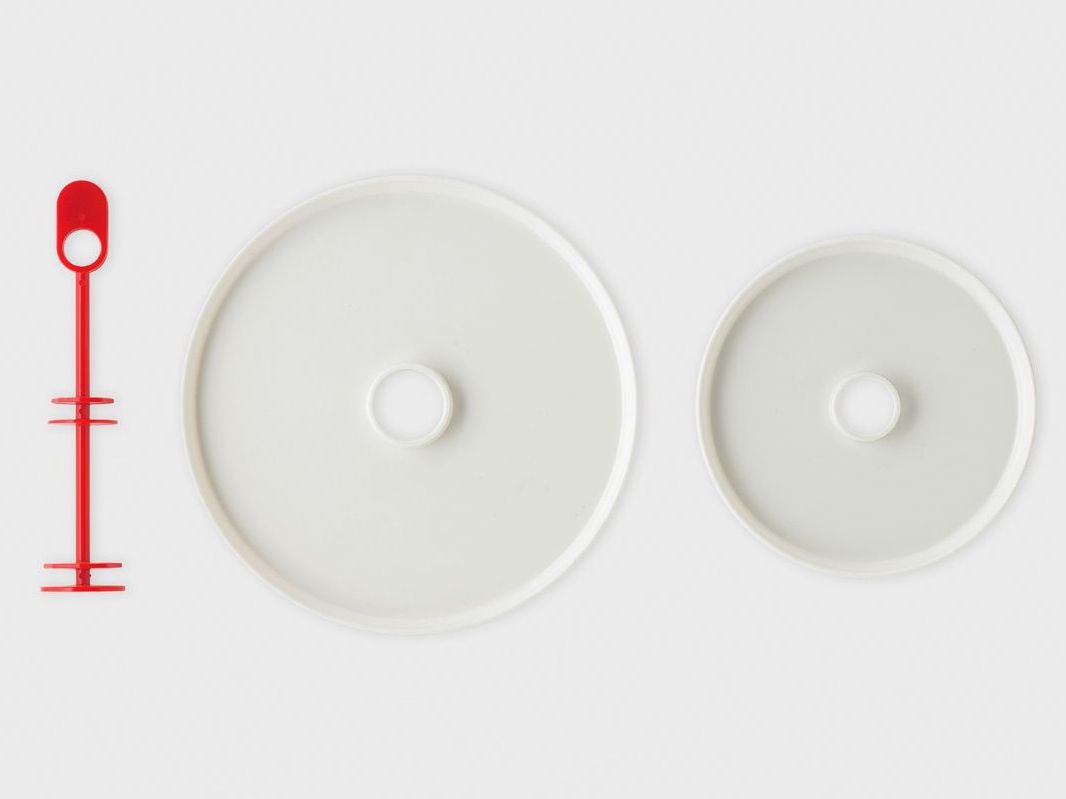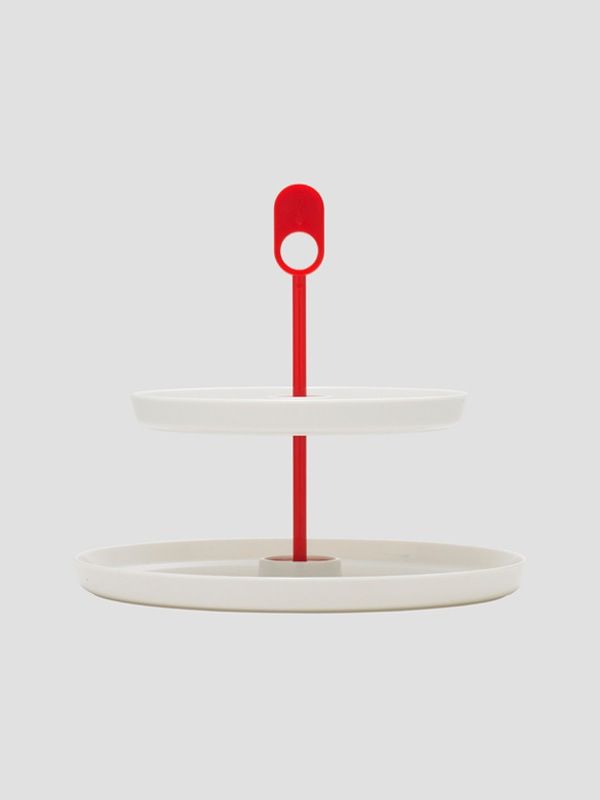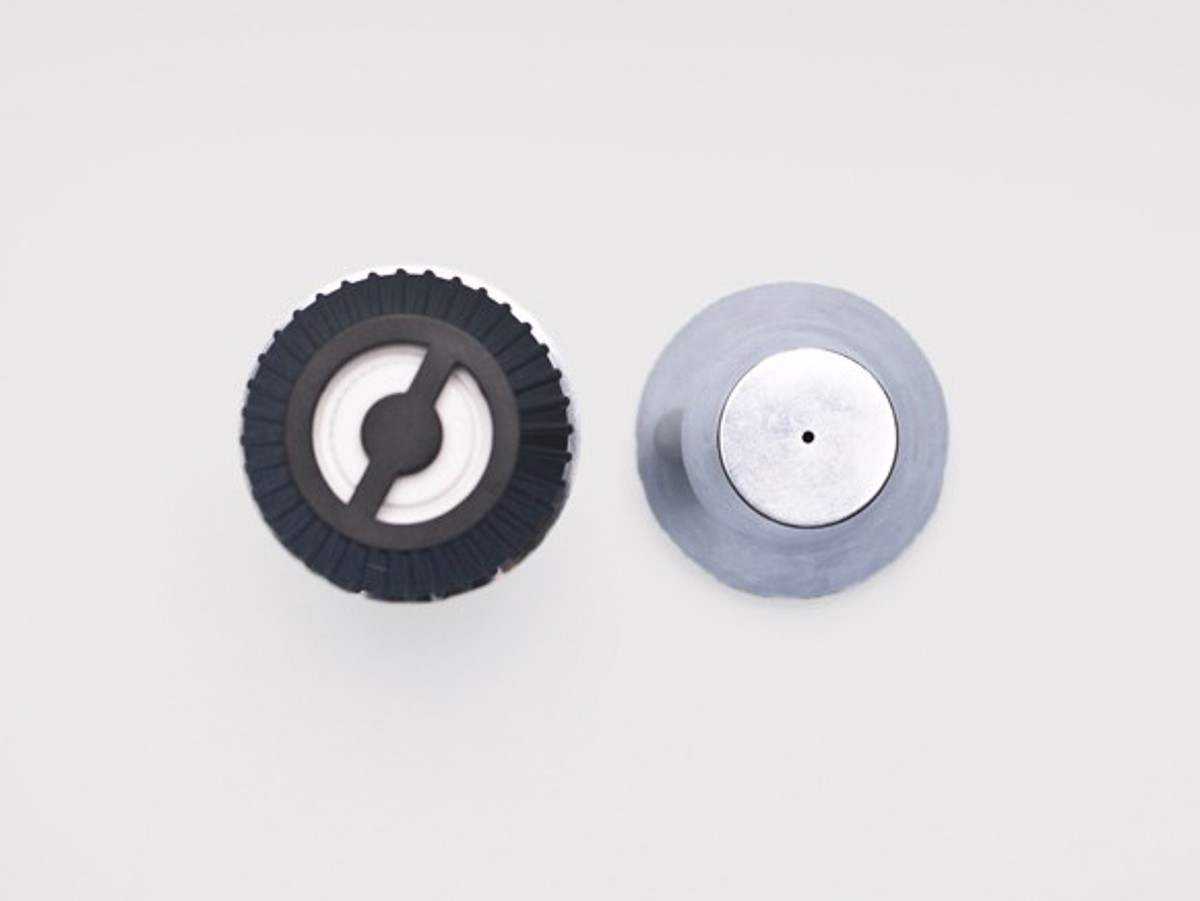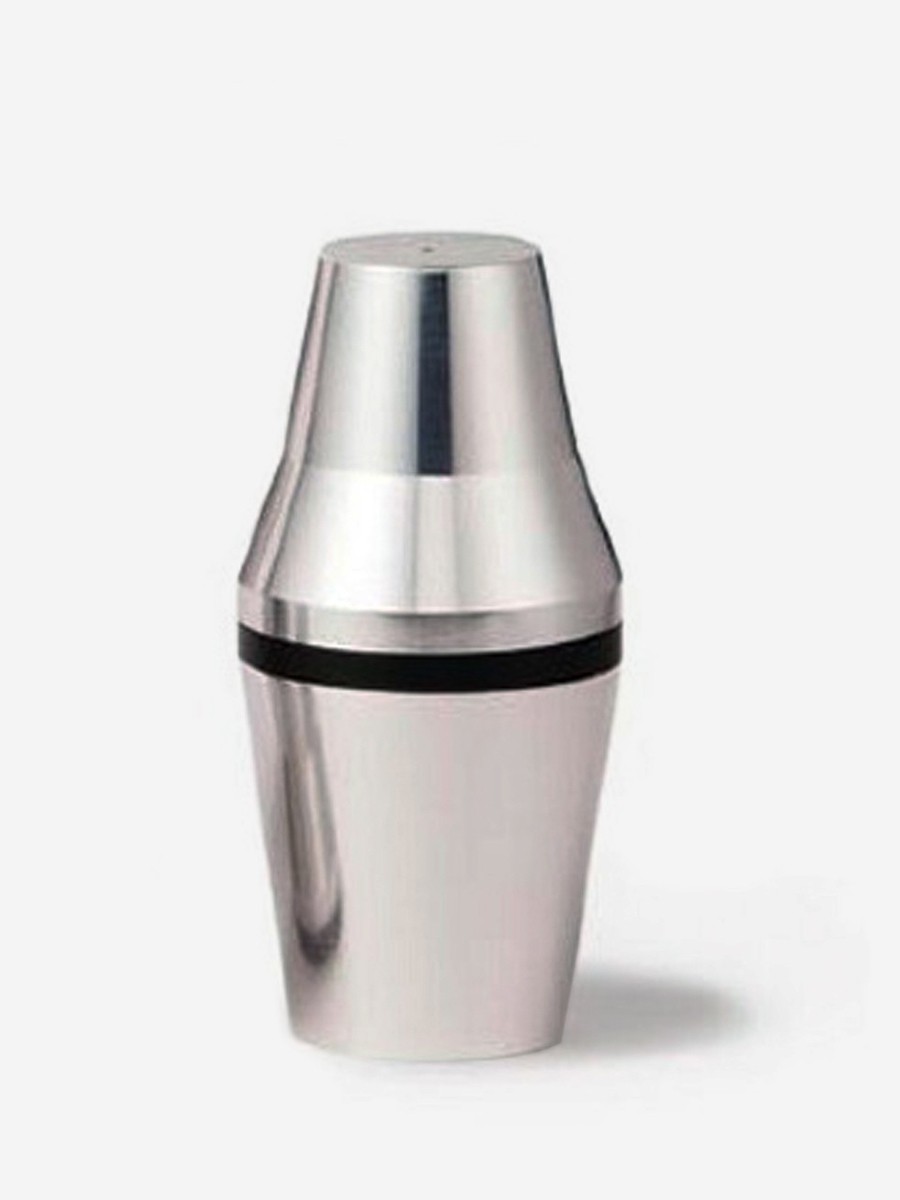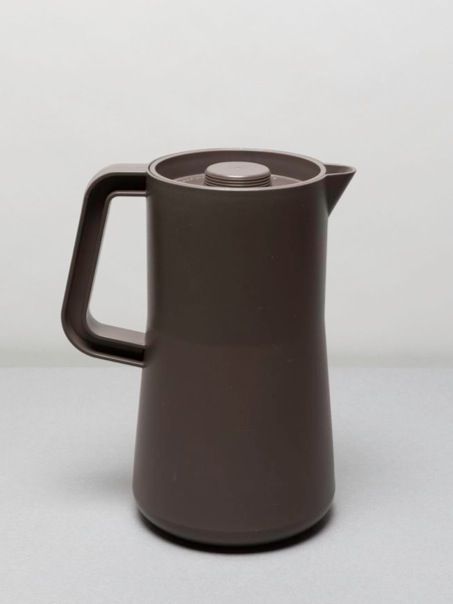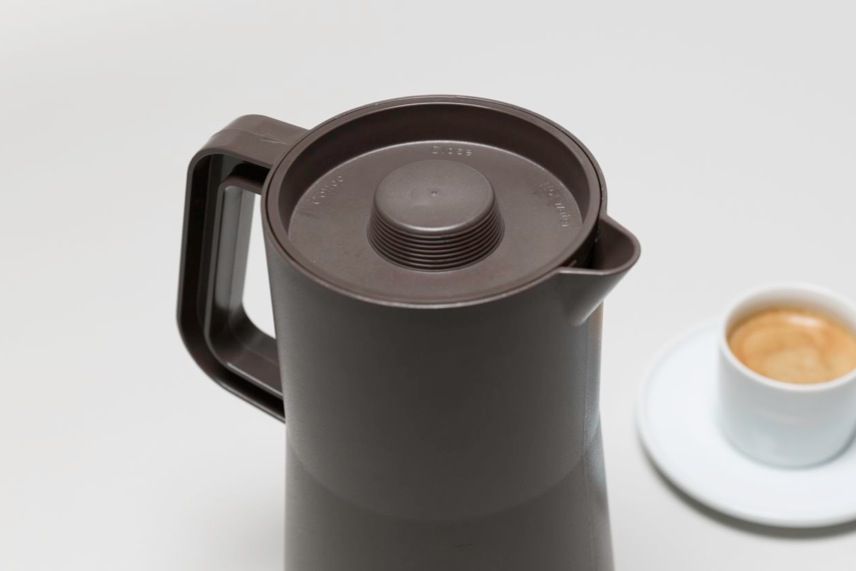 ---
Yamaha
TLF Speaker
Prototyping next generation sound technology
2014
We were approached by Japan Creative to develop a design strategy and design a prototype to showcase Yamaha's thin, light and flexible speaker technology, TLF; a 1.5 mm thick lightweight panel with very directional sound. We developed an installation for experiencing sound in a new way.
Our prototype design was an array of TLF panels hanging from a very thin metal frame. Each panel plays a recording of synthetic singing voice using Yamaha's VOCALOID technology, which mix together into a complete choir at a focal point, marked on the floor.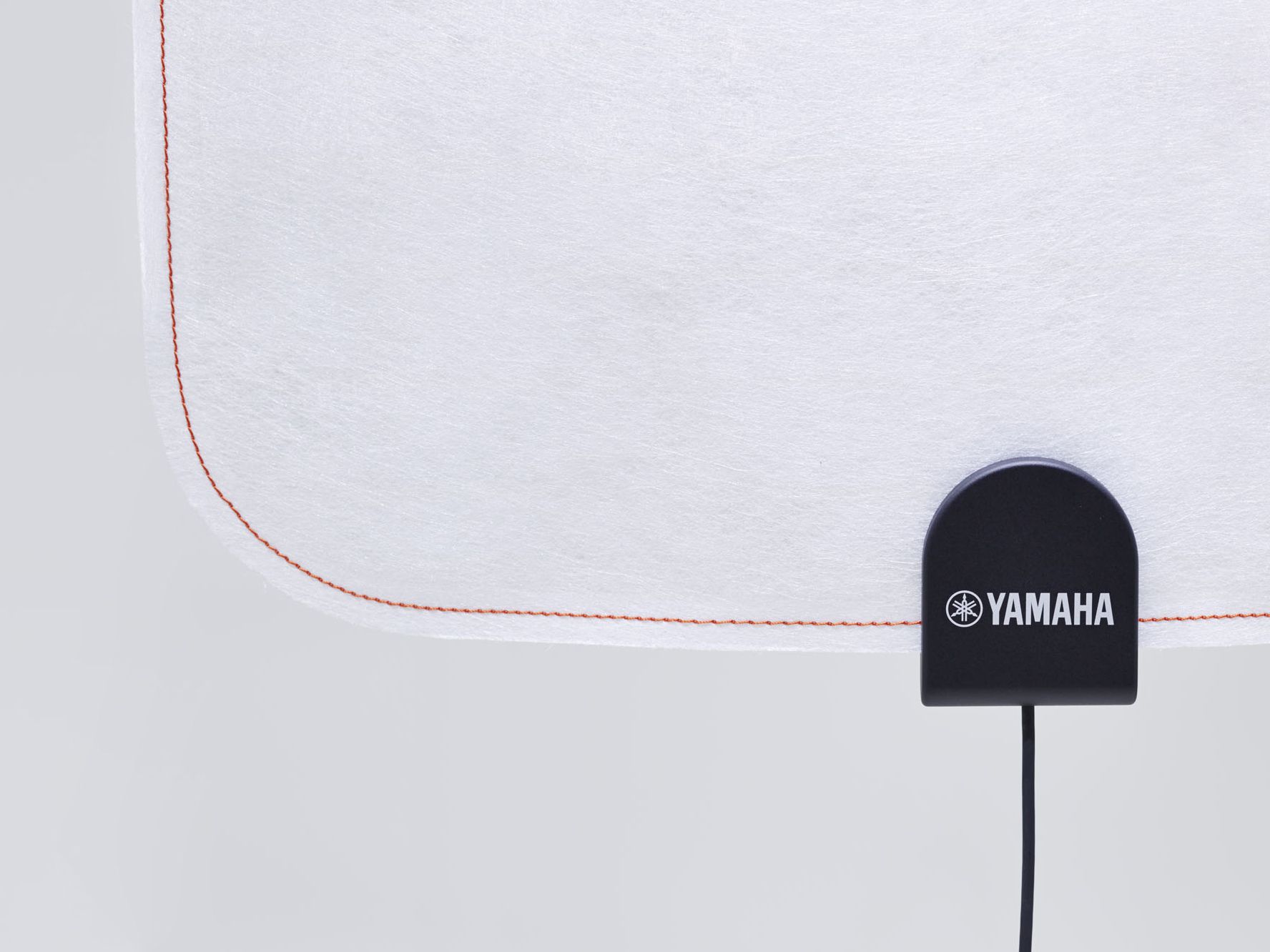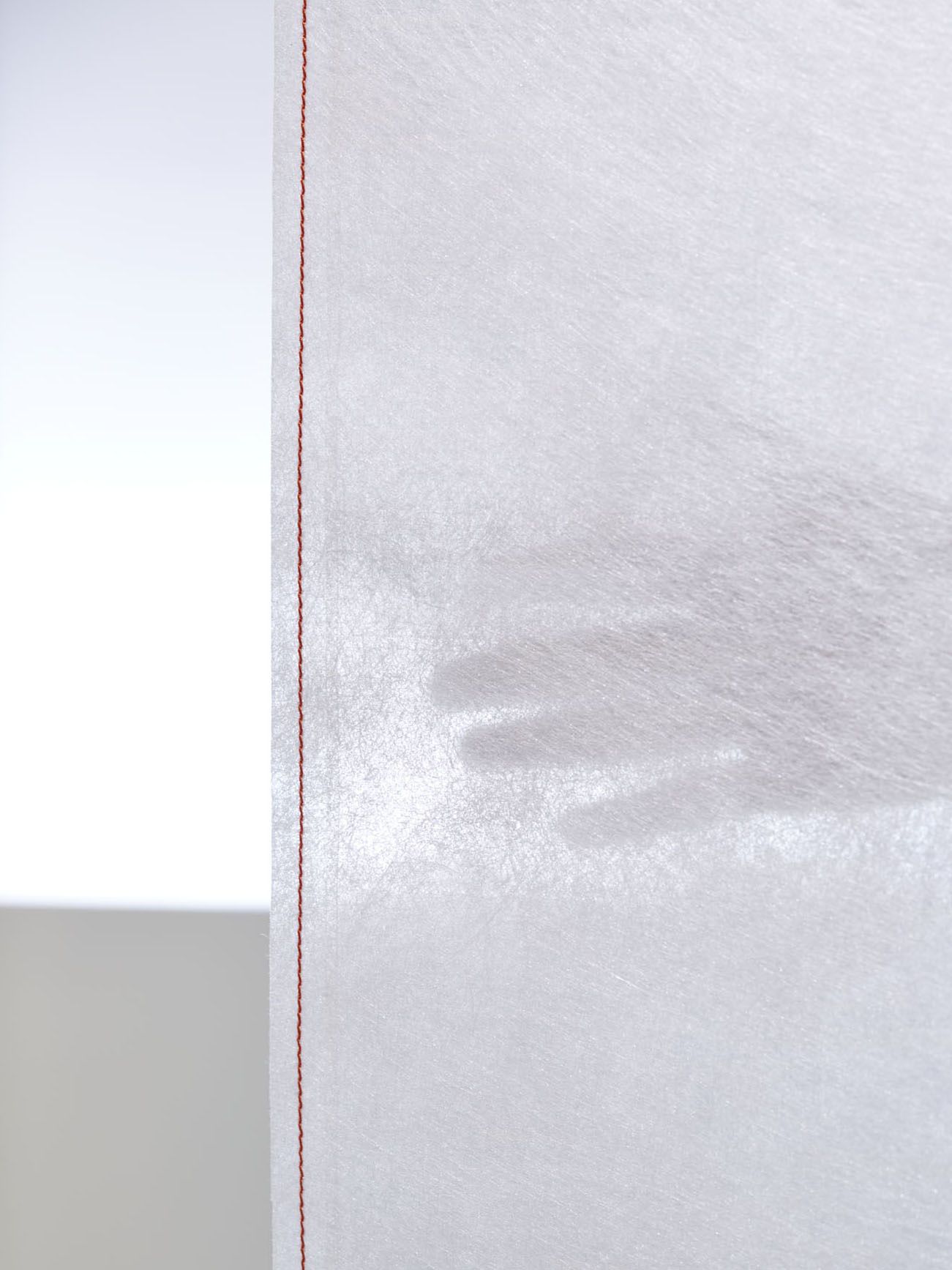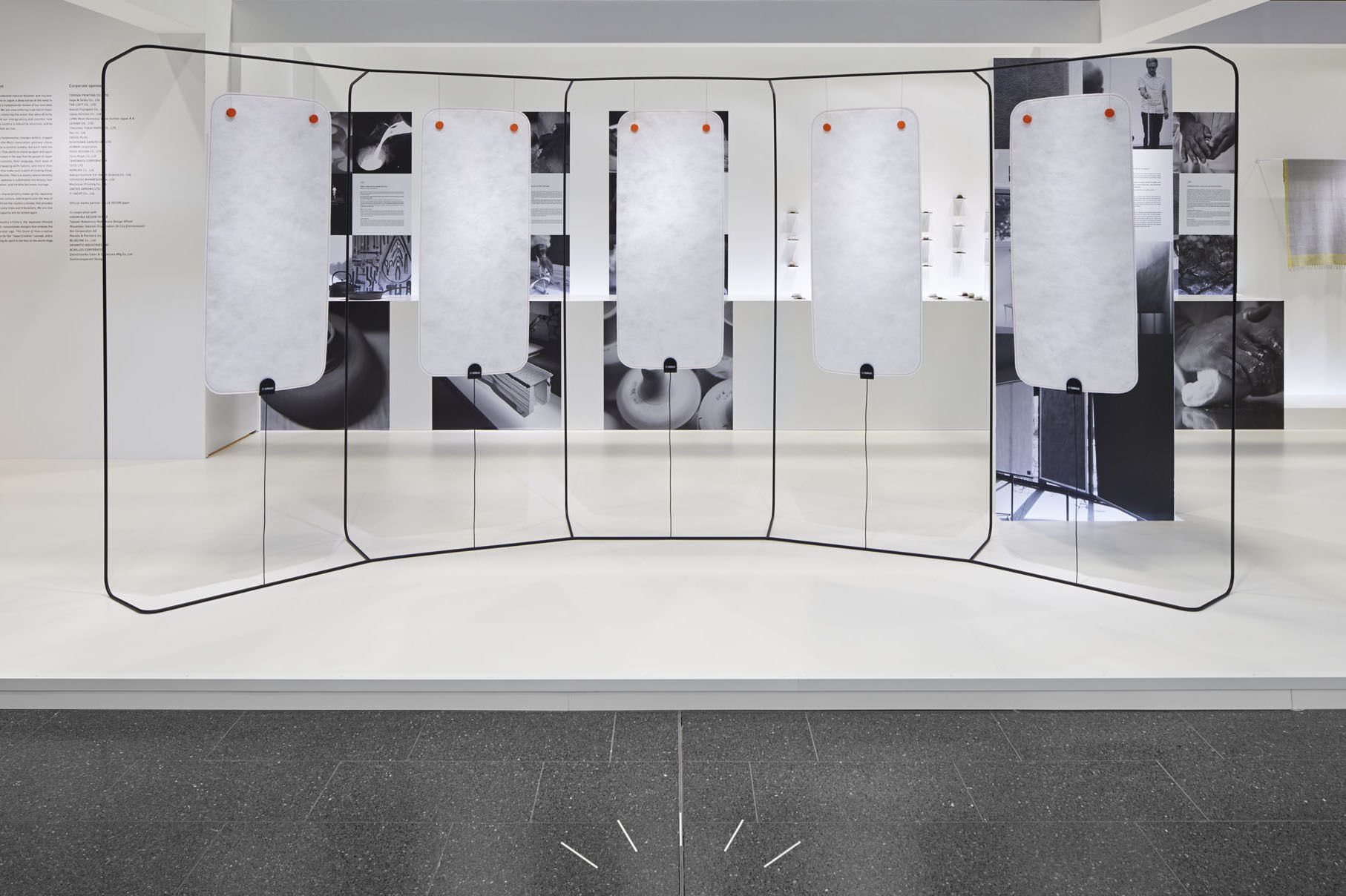 ---
---
---
---